Porn Star Larkin Love wanted for questioning regarding the attempted murder of her husband
Adult performer Larkin Love is thought to be wanted for questioning by the Oakland Police Department in regards to her involvement in the attempted murder of her husband on October 28, 2016.
A reader informed us that it is Larkin Love's former lover that is currently charged with attempted murder of her husband. We are unsure if that is true or not. We do however know that the couple (Larkin Love and her husband) were able to identify their attacked.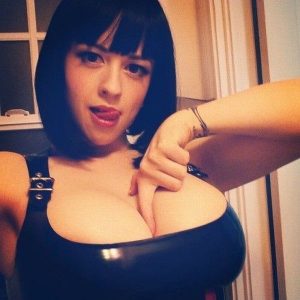 Larkin Love began her career in porn in 2011 and until recently was active on social media. She has now deleted her twitter account @misslarkinlove.
During her career in the adult industry she starred in movies like POV Jugg Fuckers 5 from Evil Angel, Cuckold Sessions 17 from Hush Hush Entertainment and Gamer girls: Pwned and Boned from Burning Angel.
This is not Larkin's first public accusation of a crime. A reader who originally sent in this tip said she had been previously been accused of sexual assault against a family member as well as domestic violence against a number of her previous partners.
On November 1, 2016 Larkin Love posted pictures of her husband along with the message "My husband and I were brutally attacked in our bed. If you see Shrew Micah Raine turn her in."
Her husband posted a message that said "Thankfully we are both safe. Though I'll not be winning any beauty contests any time soon.

Those in the bay area, we could really use a few extra hands clearing out the old loft apartment. For obvious reasons, we don't feel safe staying there anymore."
14 days later, he posted again with an updated photo of his recovery along with a new message saying "Since I've been asked quite a bit. Thankfully rest and recovery has been going well thanks to my wonderful wife, Larkin Love."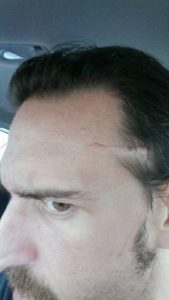 A copy of the police report regarding the attempted murder can be obtain from the Oakland Police department. Please reference case #16-057826.