Evil Angel Director Jessy Jones Arrested for Allegedly Beating Up Jaclyn Taylor
According to the Los Angeles Sheriff's Department, adult performer and Evil Angel director Jessy Jones was arrested Sunday. Sources tell MikeSouth.com that the felony charge is for battery, that his victim was adult star Jaclyn Taylor,, and that the altercation occurred at their home.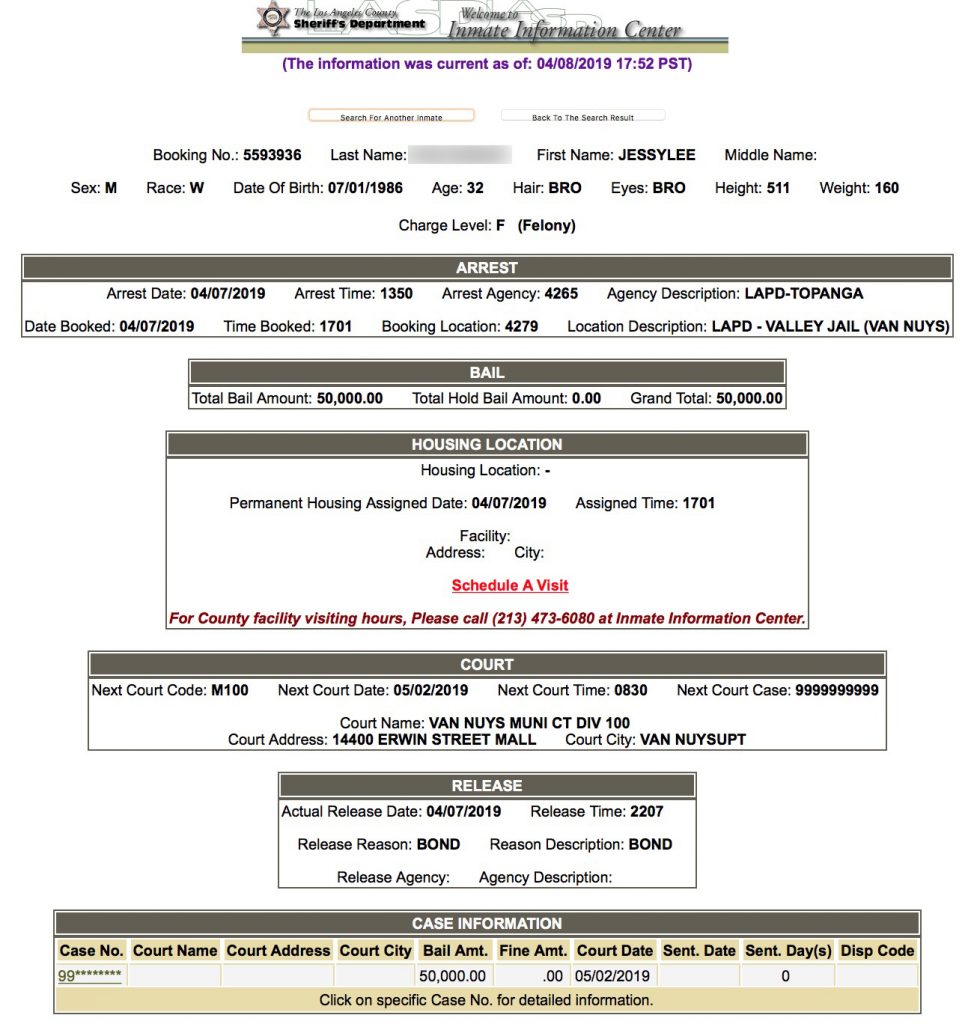 Jones, 32, was released on $50,000 bond Sunday night, and is due in court in Van Nuys on May 2, 2019.
Please remember that Jessy Jones is presumed innocent until and unless found guilty. He seems to be proclaiming his innocence online:

UPDATE: April 9:

Jaclyn Taylor appears resolute:
We have reached out to Jaclyn for comment.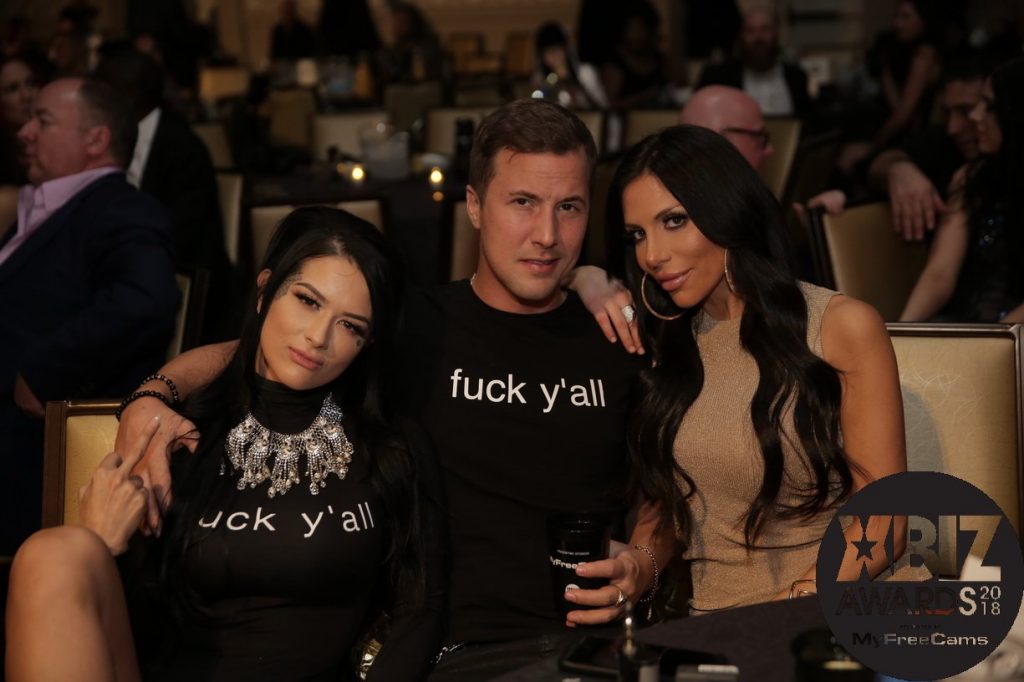 Jessy and Jaclyn had been a couple for some time, and appeared together on Holly Randall's Unfiltered podcast.
According to sources, Jessy and Jaclyn split up earlier this year and he began dated another female performer. However, as he had done with ex-girlfriend Kendall Karson in 2013, he continued to stay on at his ex's apartment.
Past is prologue
This is not Jessy's first arrest for beating up a female performer.
Performer Kendall Karson provided the following documentation back in 2013: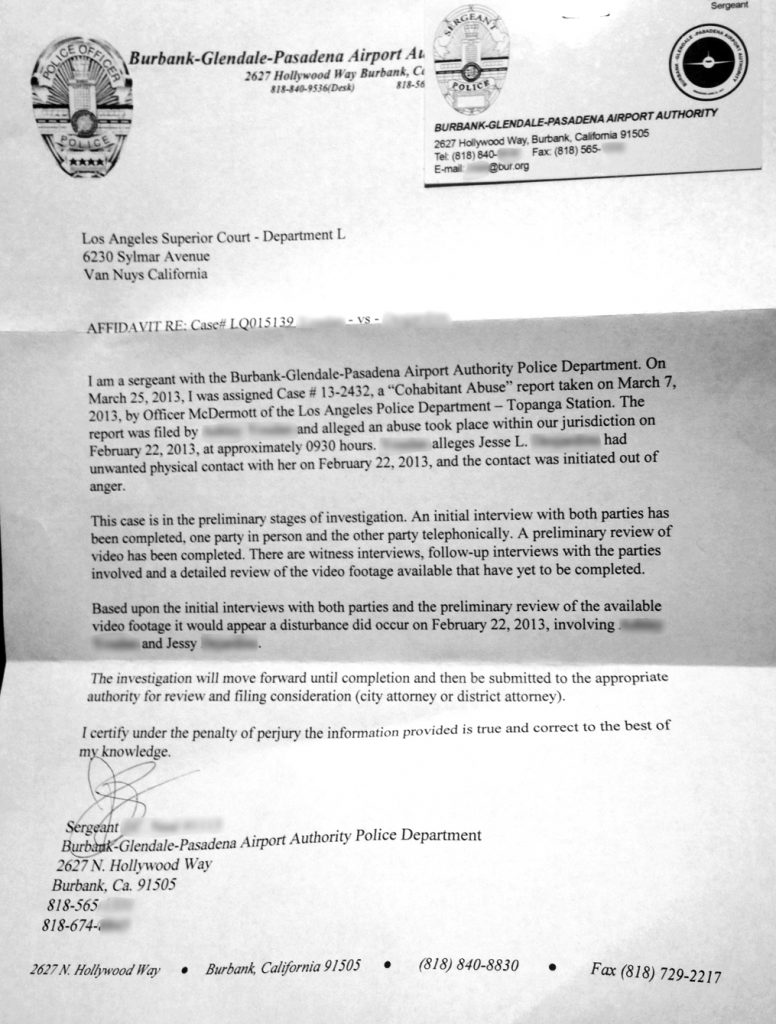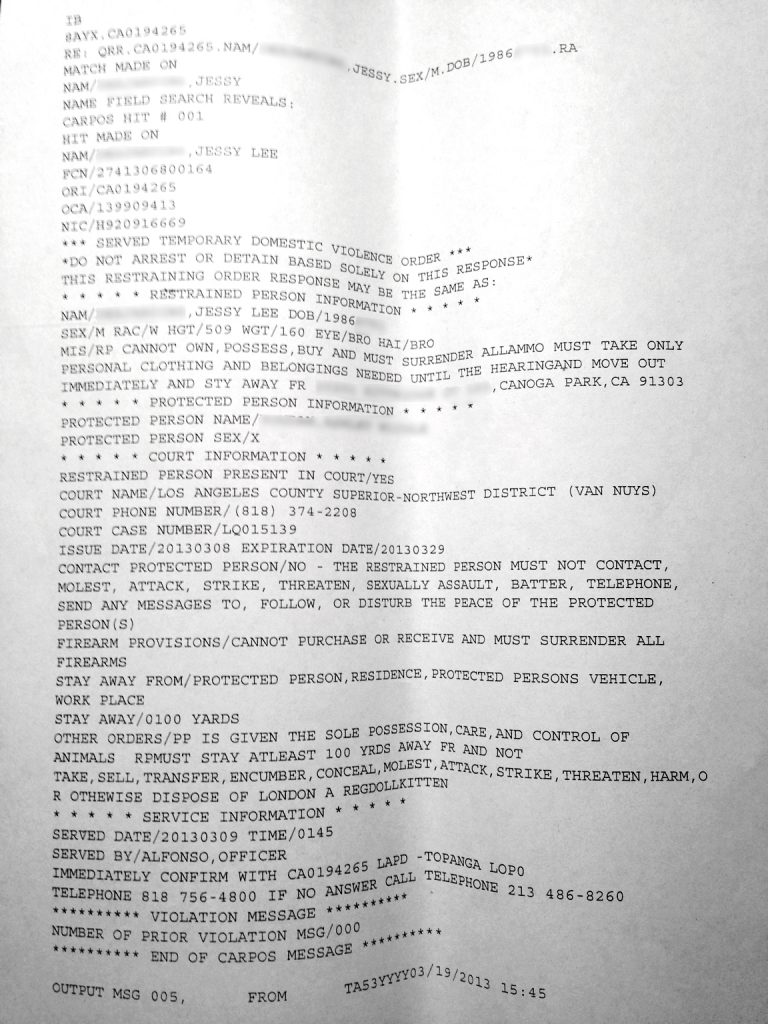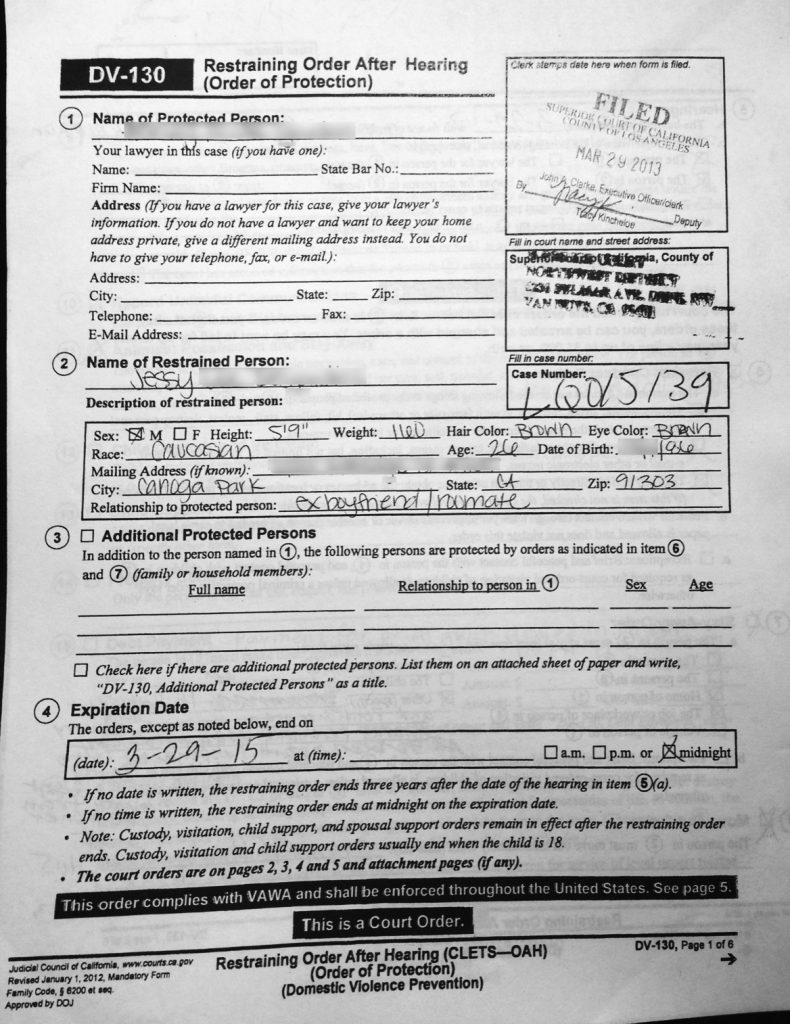 Karson told AVN in March 2013:
"The most recent occurrence of domestic abuse, which ended things for me and why I needed to get a restraining order, was on Feb. 22 on the way to the airport," Karson said. "He was going to drive my car home and take care of my apartment and cat while I was away. He got in a big argument with me in the car and I told him finally 'enough is enough.' I told him he wouldn't be driving my car home, he couldn't stay at my apartment while I was gone. He didn't believe me. So when we got to the parking lot at the Burbank airport he refused to get out of my car. I threatened to get the cops. … Eventually I gathered my stuff and started walking towards the terminal. As I was walking I could hear someone coming up behind me very quickly. I turned around and he proceeded to choke me for about 20 seconds. I was stunned because no matter what problems we had, I always defended him and said he'd never lay a hand on me. I finally came about my wits and I pushed him off of me and slapped him in self-defense. There's no justification for putting your hands on a woman.

"He proceeded to follow me into the airport, through the crowd, trying to make a big scene," Karson continued. "He followed me through the TSA line. I needed to make this flight so I left. He then began to text me threatening messages while I was gone. I have text messages admitting he choked me."

In text messages obtained by AVN from Karson, and included in the official police report, Jones admits to assaulting her. "U made your point today …I chocked [sic] you and your [sic] the victim ok," he texted Karson.

After the alleged assault, Karson went to the police to report the incident shortly after returning home a few days later from her trip. The following day she went to court to file a temporary restraining order against Jones.

AVN was able to confirm that Karson's restraining order against Jones was filed in court on March 8. AVN also was able to confirm and view the police report Karson filed against Jones for the domestic assault incident at the airport.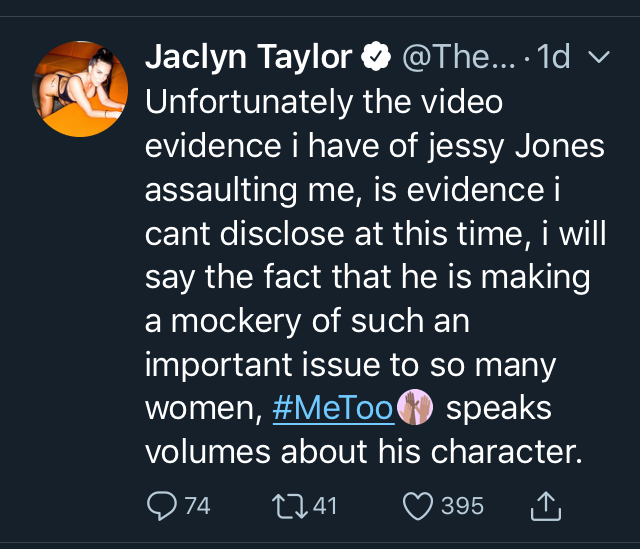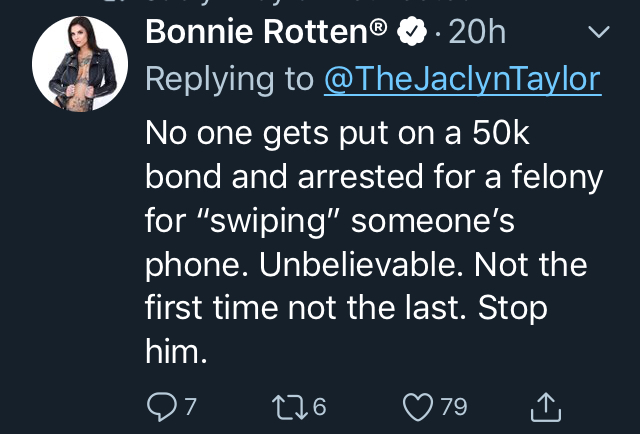 I never felt more satisfied or optimistic than when I rode the river in my youth.