Porn Star August Ames Dead
BREAKING NEWS
Canadian adult performer and multiple AVN Performer of the Year nominee August Ames has died.  According to the Ventura County Medical Examiner's office, Ames died December 5 from asphyxia due to hanging.
Ames' husband, adult director Kevin Moore, today said, "She was the kindest person I ever knew and she meant the world to me. Please leave this as a private family matter in this difficult time."
Some close to Ames said she had been suffering from depression, so speculation is rampant that her death is related to the enormous amount of online bullying the 23-year old had endured in the past days.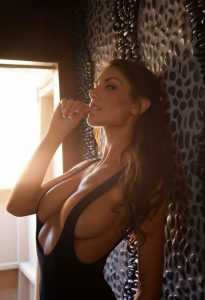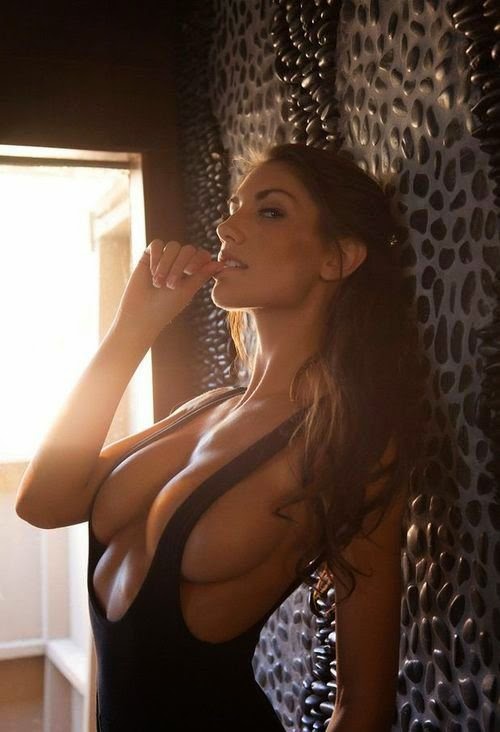 Trolls
The source of the bullying can be found in articles such as this, and this, which accused Ames of homophobia for exercising her right to decide whom she will and not allow to be inside her body.
Apparently this tweet started it all: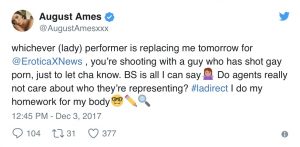 Followed by this: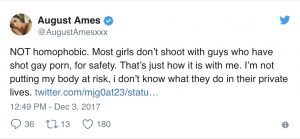 Ames inadvertently touched off a firestorm online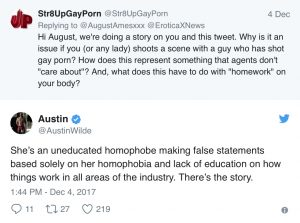 Actually, Austin, you're full of shit.
Nothing to apologize for
In a post yesterday, we stood up for August Ames right to say no to sex with anyone, and called out the online PC troll brigade, including "pansexual" jackass Jaxton Wheeler and the irritating, pablum-puking Jessica Drake.
Ames stood by her convictions: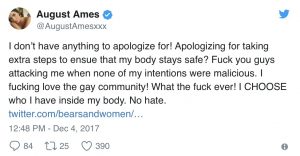 Her final tweet red simply "fuck y'all"

In the aftermath of Ames' death, there is outrage amongst her porn peers.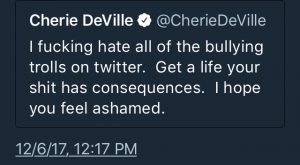 Let's get this straight, SJW's and members of the gay rights brigade: according to the Centers for Disease Control, UNAIDS, HIV.gov and the San Francisco Dept of Public Health:
An estimated 1,122,900 adults and adolescents were living with HIV in the U.S. at the end of 2015.
Of those, 162,500 (15% or 1 in 7) had not received a diagnosis, so were unaware of their infection.
Gay and bisexual men comprise an estimated 2% of the U.S. population, but account for between 67 and 79% of new HIV diagnoses..
In 2016, Gay and bisexual men (and men who have sex with men – MSM) accounted for 67% (26,570) of all diagnoses and 83% of HIV diagnoses among males.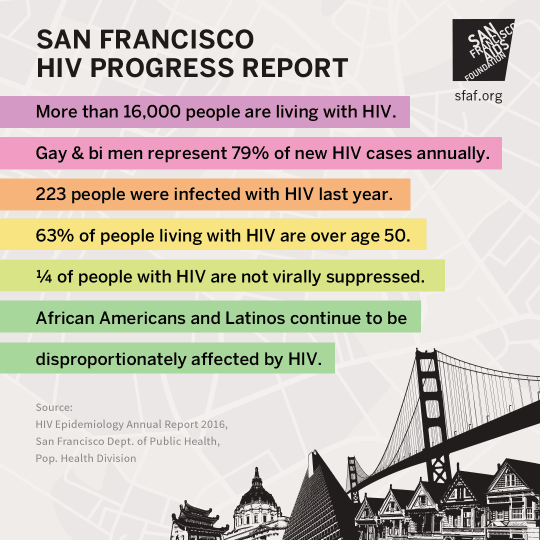 In short, MSM are the highest risk group to have sex with. This is statistical fact, not bigotry. Just as mathematics are not misogynistic, science is not homophobic. So excuse the hell out of a female performer if she decides to take less risk in the already risky profession of sex work.
Requiem
Ames worked as a bartender before testing porn's waters in November 2013. By 2015 she had won the AVN fan award for Cutest Newcomer, was nominated as Best New Starlet by both AVN and XBiz, and took home the XRCO Cream Dream trophy.
In 2017 Ames took home the AVN fan award for Most Spectacular Boobs.
Rest in Peace, August Ames. You were a very sweet young woman and it was a pleasure to have known you.
I never felt more satisfied or optimistic than when I rode the river in my youth.