Ava Addams says enough already!
Porn star Ava Addams tweeted a message to her fans this morning – stop requesting she work with DogFart. She says she would never work with such a company and if anyone else tweets her about it, she's going to block them. Ouch!
She goes on to say she just loathes the companies name. Can't say that I disagree.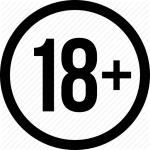 Bringing you all the insider information from the xxx industry.