Aurora Snow is full of poo!
No, we don't mean her writing on The Daily Beast, constantly trashing the adult industry, or factual inaccuracies and blatant lies in her stories …. we mean she's actually full of poo or at least she was, according to this story from a reader.
I always wondered why Aurora Snow had such a hard-on for the adult industry. She posts so many articles hating on porn, and often times they are full of flat-out lies, or things that can be easily proven wrong. When does a real journalist not bother to do the most basic of research?
I figured there just has to be a reason she's so hateful and full of shit.
I mean keep in mind this is a woman who spent a decade in the industry, making like 800 movies, worked full time as an escort, did a bunch of drugs, stole from clients and now she wants to take the high road? Nobody made her spend 10 years doing these things. These are things she did on her own.
Then it hit me, could it be she is embarrassed by her past and doesn't want her new friends to know the truth about her and all the things she did?
I mean like the time she had to wear diapers?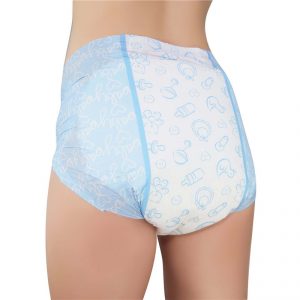 I guess that would be kind of embarrassing for anyone. May that's why she's so full of shit now huh?
I wonder why Aurora Snow doesn't write a story for The Daily Beast about her hanging out on set with her diapers because she blew her ass out. 
There are so many things Aurora Snow has done in her past, she should stick to writing about those things instead of making up lies about the people in the industry now. People, she doesn't even know.