On International Women's Day, Feminist Democrat Barbara Boxer Calls a Porn Star a Source of Embarrassment, Humiliation
You could almost taste the contempt on Thursday on MSNBC's "Live With Katy Tur," when former Sen. Barbara Boxer (D-CA) said that allegations involving porn star Stormy Daniels and President Donald Trump were "humiliating" America and damaging its image in the world, and that his relationship with a porn star constituted "an embarrassment."
Not that his "affair" was an embarrassment, Boxer singled out the "porn star" part as what makes it an embarrassment.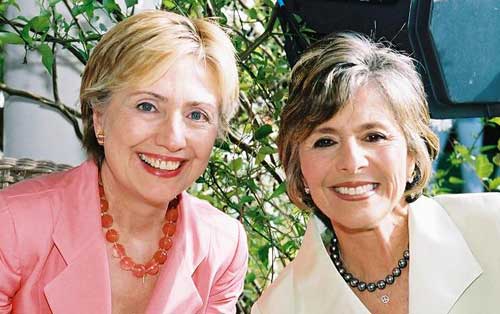 Boxer's statement, made on International Women's Day, echoes the sickening, sex worker-shaming, public pronouncements of other self-righteous supposed 'liberals', including Judd Apatow and Chelea Handler.
Below is the full transcript of the relevant section of avowed feminist Boxer's appearance on the TV programme.
KATY TUR: I want to talk about politics really quickly with you, Senator. How do Democrats use this? Because there could be a risk if they go overblown on this Russia investigation, the president doing all these inappropriate things, that they are not going to focus on what they have to offer. If you agree with it or don't agree with it, Donald Trump has an economic message. What should Democrats focus on?
BARBARA BOXER: There's no doubt we have to focus on the life of the American people, what are their fears and anxieties? I'll tell you right now, I know they're still fearful about this economy. They're still worried about being able to send their kid to college and the Democrats totally get it. But you have to be prepared when asked about it to say we've got a president who's distracted, we have a president who, frankly, is an embarrassment to us in the world. Can you imagine what the world is thinking between this and a porn star? You know, it's humiliating for us. So I think that you're right, this certainly can't be a central focus. We should have a message. We haven't really done it the best way we can in terms of communicating it. But I think we know that. And I think we're going to see some big victories.
Boxer was first elected to Congress as a member of the House of Representatives, in 1982. She was elected Senator from California in 1992. On January 8, 2015, Boxer announced that she would not seek re-election in 2016. She was succeeded by another ambitious, sex work-hating Democrat, California Attorney General Kamala Harris.
I never felt more satisfied or optimistic than when I rode the river in my youth.