Haley Reed calls out Nat Turnher for Theft
Porn star Haley Reed (@HaleyReedX) spoke out today against Nat Turnher (@natturnher) for stealing money from her. If that wasn't bad enough he's now sending friends to threaten her.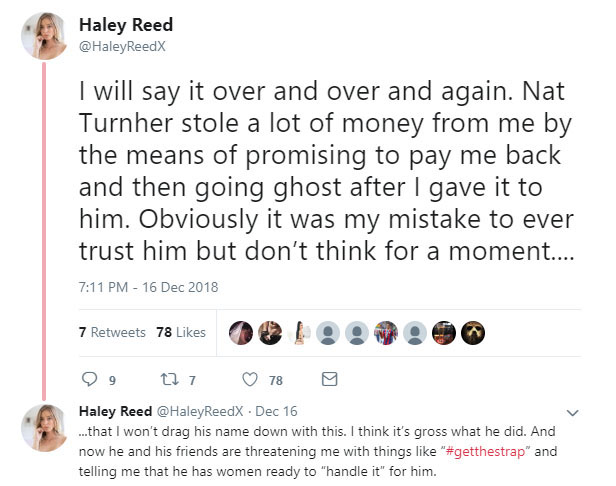 I will say it over and over and again. Nat Turnher stole a lot of money from me by the means of promising to pay me back and then going ghost after I gave it to him. Obviously it was my mistake to ever trust him but don't think for a moment……that I won't drag his name down with this. I think it's gross what he did. And now he and his friends are threatening me with things like "#getthestrap" and telling me that he has women ready to "handle it" for him.
Hello, my name is Kelli Roberts. I am a published author, AVN nominated producer, and webmaster who has worked in the adult industry since August of 1996.