In Cohen Raid, FBI Boldly Seizes Privileged Communications Related to Stormy Daniels Hush Money
The F.B.I. raided the Rockefeller Center office and Park Avenue hotel room of President Trump's longtime personal lawyer on Monday morning, seizing business records, emails and documents, including privileged communications, related to several topics, including a 2016 payment to Stormy Daniels
It's hard to overstate the gravity of the FBI raiding the offices of an attorney – let alone when that attorney represents the president of the United States. "According to Department of Justice policy, an application for a search warrant of a lawyer's office such as this is so serious that it usually requires approval of either the U.S. Attorney for the district, or the Assistant Attorney General," NBC legal analyst Danny Cevallos writes.
Dangerous waters
In a dramatic and broad seizure, investigators took Michael Cohen's computer, phone and personal financial records, including tax returns. Among the collected data were privileged communications between Cohen and his clients — including those between the lawyer and President Trump, according to two people with knowledge of the case.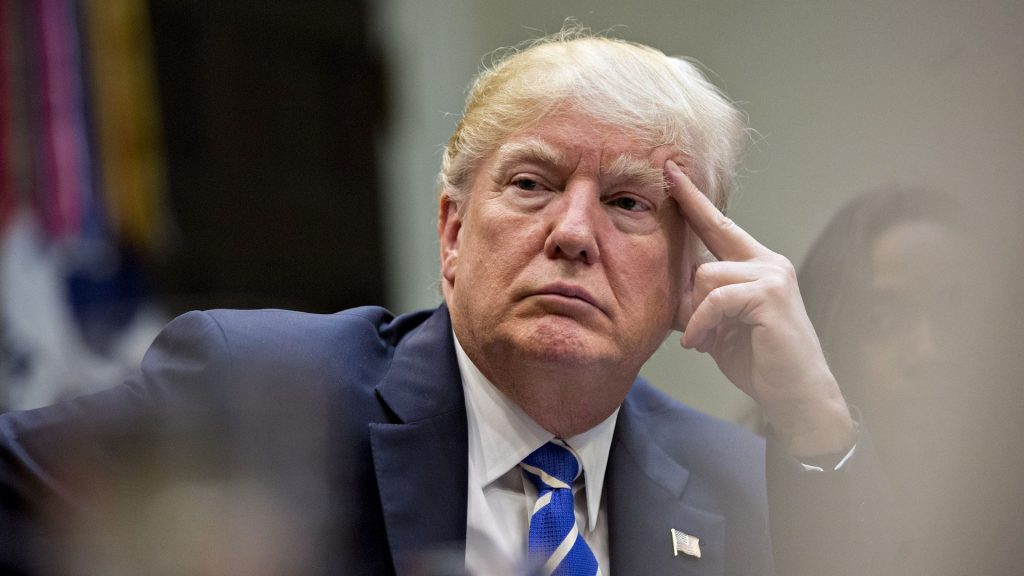 The raids were part of an investigation referred by special counsel Robert S. Mueller III to federal prosecutors in New York.
Stephen Ryan, an attorney for Cohen, called the tactics "inappropriate and unnecessary," saying Cohen has "cooperated completely with all government entities, including providing thousands of non-privileged documents to the Congress and sitting for depositions under oath."
The aggressive tactics by prosecutors drew the president's ire. As Trump sat down for dinner Monday with military leaders at the White House, he repeatedly called the raid "a disgrace," railing that he and his administration are the subject of unfair, baseless and misguided investigations.
"I have this witch hunt constantly going on for over 12 months now or longer," he said. "It's an attack on our country in a true sense; it's an attack on what we all stand for."
Spokespersons for the U.S. Attorney's office for the Southern District of New York and the special counsel's office declined to comment.
One person familiar with the probe said investigators have been gathering material on Cohen for weeks, including his bank records.

Two of the potential crimes being investigated — bank fraud and wire fraud — suggest prosecutors have some reason to think Cohen may have misled bankers about why he was using particular funds or may have improperly used banks in the transfer of funds.
in 2016, Cohen made a $130,000 payment to adult star Stormy Daniels, who claims she had a sexual relationship with Trump in 2006.
Trump made his first comments about the payment last week, saying he did not know about the transaction.
Cohen has said he used a home-equity line of credit to finance the payment to Daniels and said that neither the Trump Organization nor the Trump campaign reimbursed him for the payment.
Banks don't usually require much explanation from customers about how they use such credit lines. However, Cohen may have been asked to provide explanation for the large-dollar transfers he made when he moved the money to a shell company and then to a lawyer for Daniels.
The search requests for records related to the payment to Daniels cited investigators' interest in possible violations of election law, according to one person familiar with the investigators' work.
The Cohen raids required high-level authorization within the Justice Department. Under regulations governing the special counsel's work, Mueller is required to consult with Deputy Attorney General Rod J. Rosenstein if his team finds information worth investigating that does not fall under his mandate to examine Russia's interference in the 2016 election.
Rosenstein, as the acting attorney general supervising Mueller's work, has the responsibility of deciding whether to expand Mueller's mandate to include the new topic or to refer it to a U.S. attorney's office.
Since Cohen is a practicing attorney whose communications with clients are considered privileged, federal prosecutors would have been required to first consider a less intrusive investigative tactic than a search warrant before executing the raids.
"A search warrant for a law office is extremely rare," said Stephen Gillers, a professor at the New York University School of Law. "Lawyers are given the courtesy of producing documents in response to a subpoena or a request unless the government believes a lawyer will destroy or conceal the objects of the search."
To serve a search warrant on a practicing attorney, federal prosecutors are required to obtain approval from top Justice Department officials. That means the acting U.S. attorney in Manhattan, Geoffrey S. Berman, who was appointed to his role by Sessions in January, as well as Justice Department officials in Washington, probably signed off.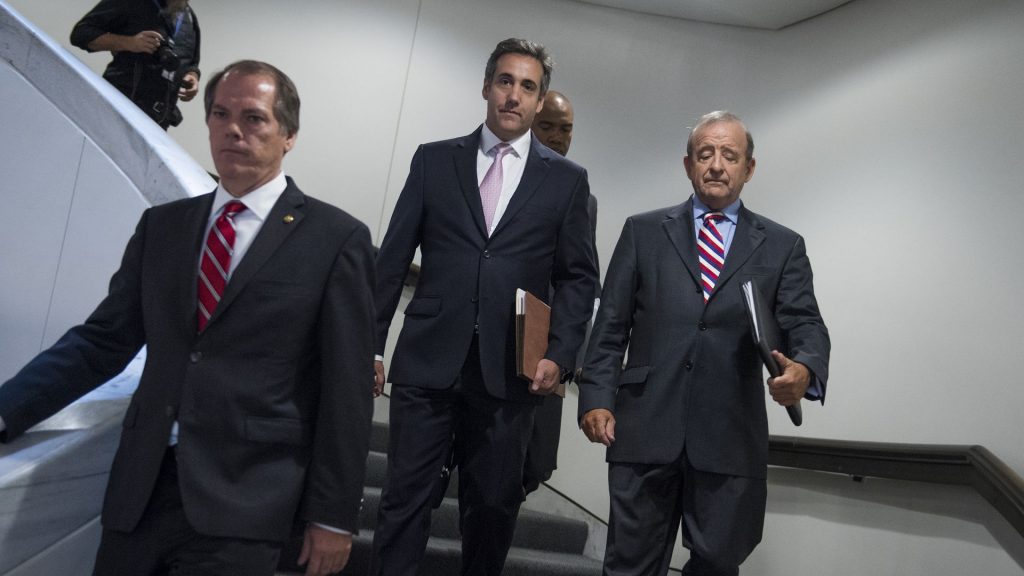 Russia
Cohen's work for Trump has been a topic of particular interest in recent months to Mueller's investigators. Although there has been no sign that he is a subject or target of Mueller's probe into Russian interference in the 2016 election, people familiar with the investigation have said that Cohen has come up repeatedly in interviews and document requests.
Cohen played a central role in two Russia-related episodes Mueller has been investigating, including negotiations to build a Trump tower in Moscow that the Trump Organization undertook after Trump announced his candidacy for president. Cohen also was fleetingly involved with an effort to call attention to a Russia-friendly proposal for peace in Ukraine shortly before Trump took office.
ht: NBC News / New York Times / Axios / Washington Post