Primary school history class shown porn instead of Titanic video
Seven-year-old primary school pupils burst into laughter when they were accidentally shown a porn film during a history lesson
A porn video was shown inadvertently to confused seven-year-olds at a primary school in the English seaport town of Cowes, Isle of Wight. The children went home with a lot of questions after viewing the sex scene at Lanesend Primary School, in Love Lane.
A source told the Isle of Wight County Press that pupils had been watching an online video about the ill-fated R.M.S. Titanic, but when the video finished, a pornographic scene began playing. The students were apparently amused by the blunder.
"A little girl went home to her mum and said 'we saw people humping at school today, it was really funny'," the source said.
"She told her mum, 'there was a naked lady lying on the floor and a man went over to her and put his finger in her mouth. Then he lay on the floor'.
Apparently, the classroom's female teacher, who had her back to the screen, did not realize the adult video was playing until her students started laughing.
"The children found it funny and weren't too distressed, but parents are very angry about it," said the source.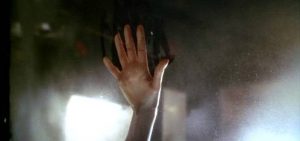 The primary school, which is carrying out a two-week investigation into the incident, said it was unable to comment further on the matter at this time.
I never felt more satisfied or optimistic than when I rode the river in my youth.