Ariana Grande Retweets Pornhub and the Internet May Break
So, today this happened: music superstar Ariana Grande retweeted Pornhub, after the online porn giant's official account tweeted the title of Grande's new record.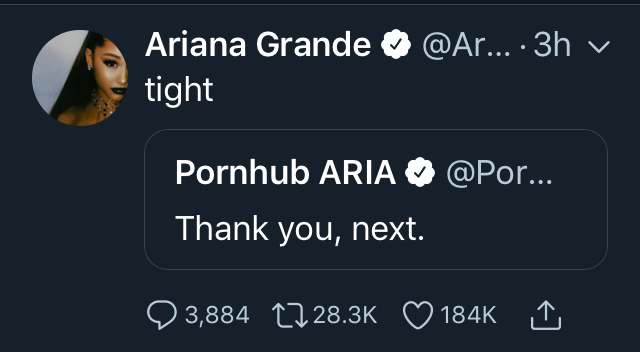 Grande's one word retweet comment — "tight" — was enough to launch a landslide of likes and RT's among her 58.6 million followers on the leading social media platform.
Grande also quotes the song / album title in her Twitter description.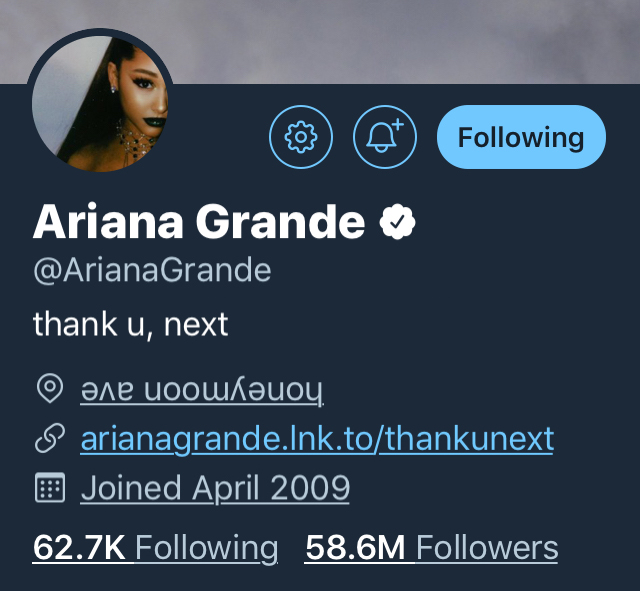 Pornhub is, of course, the world's most popular porn site.
Grande's "thank u, next" has been called a kiss-off song — a kind of farewell letter to all the men she's loved before. And the most recent addition to that list is her ex-fiancé, Saturday Night Live cast member Pete Davidson.
The gorgeous 25-year-old music superstar teased the new release briefly on Twitter one week ago:
issa song and an album …. you'll get the song first https://t.co/Bv99dX7mM1

— Ariana Grande (@ArianaGrande) November 3, 2018
As kiss-offs go, it's no "It's All Over Now, Baby Blue", but it's a fine record nonetheless with a message about resilience, strength and grace.
Far from being a diss track, Grande proposes a toast — to new beginnings, to living and learning, and most of all, to loving ourselves.
Many critics say the single could be her first Billboard Hot 100 No. 1 record.
Grande premiered "thank u, next" this week on Ellen: