Tennessee pervert Michael Jemison accused of having sex with horse twice in one week
Caught On Camera Having Sex With Horse, Suspect Michael Jemison Arrested After Returning Days Later To Rape The Horse Again
"You fuck one horse, and you're a horsefucker for life." 
~ Catherine the Great
A 30-year-old Tennessee man has been jailed on two counts of sex acts with an animal in Madison County, according to WZTV. 
According to the arrest warrants for Michael Jemison, he was captured after owners of the horse reviewed surveillance video to watch the recently pregnant horse give birth, WZTV reported.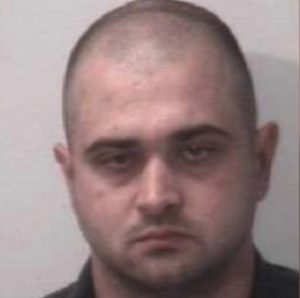 While reviewing the footage captured on April 29, the owner observed Jemison enter the barn and engage in multiple forms of intercourse with the horse.
The owner called a veterinarian who took swabs and submitted the DNA evidence to police along with the video.
While police did not know Jemison's identity at the time, they were able to identify him as the suspect when he returned last Saturday. That's right, Jemison couldn't resist returning to the scene of he bestial crime.
The owner called police after being alerted by the animal.
Michael Jemison is accused of two counts of having sex with the horse, which was pregnant and close to giving birth.

The horses of Madison County
Police arrived and saw a man sprint into a field after abandoning the barn. However the dimwit left his vehicle nearby which had his driver's license and business card inside. Police again reviewed surveillance video and observed Jemison having intercourse with the same horse.
Jemison was arrested and admitted to being on the property because he was drunk and did not want to get a DUI. He then requested a lawyer and ended the interview.
Michael Jemison has been charged with two counts of sexual activity with animals and two counts of burglary. He is being held at the Madison County Criminal Justice Center on $75,000 bond.
This guy again
As the Merced Sun Star reported, this is not the first time that Jemison has been in trouble for sex-related crimes. He previously pleaded guilty to child porn charges in 2016, the report noted.
ht: Inquisitr.com