Syphilis outbreak in Europe — now 2 possible US infections
I woke up this morning to a rumor that two people have tested positive for syphilis. I rolled my eyes and told the person telling me this information that it was old news. It was some guy from Budapest and we all found out about it a day or two ago. This person, however, assured me I was wrong that the two people he was talking about were Americans and both are from the LA talent pool, one a male, another a female.
No this isn't another Mr. Marcus story. Although not surprisingly he has started to work in the adult industry again, so watch out for that but that's another story for another day.
When the news broke that there was a syphilis outbreak in Europe my mind immediately went to the company LegalPorno.com. You know what they say — where there's smoke there's fire.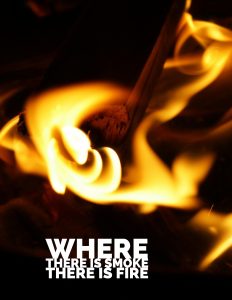 But let me back up a bit and explain what I mean.
In August of last year, a production company that produces scenes for Legal Porno was flying girls out to Mexico to shoot scenes. Chris Strokes was somehow involved. That in itself should put up a red flag for anyone dealing with this operation. The male talent (Chris Strokes) had no problem getting paid, yet several of the female talent didn't get paid. Shocker, huh? Chris Strokes also just so happened to be the person who helped recruit the US talent to go to Mexico in the first place.
Imagine flying all the way out to Mexico to shoot a couple scenes and not getting paid for it and when you dare complain Chris Strokes brags that he got paid and then suggests that maybe they should keep their mouth shut and they might get paid. The nerve of that guy!
This happened multiple times with multiple female performers.
And what of those scenes that got shot where the girls didn't get paid? All of the scenes ended up on the LegalPorno.com website and to my knowledge are still there to this day.
Everyone was quick to blame "rogue producers in Mexico" but in the end, the company (LegalPorno.com) got the scenes and is still making money off of them on their website.
Fast forward a few months and we hear a rumor that there were syringes on the floor of the set in Europe. I mean sure we've all heard of drugs on sets but used needles? That's just messed up.
And now there is a syphilis outbreak.
I'm not saying they are the source of the outbreak but ….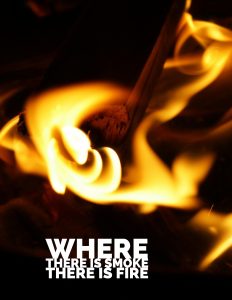 While some people may think they are safe because the outbreak is in Europe, those people are fools.
There are European girls coming to the US to work and there are US girls who go to Europe to work and return home to the US talent pool.
In fact, Shy Love of The VIP Connect specializes in sending US girls to Europe, the very source – ground zero if you will, of the recent syphilis outbreak.
This is why when Shy Love announced that she was currently returning to the US to shoot, it concerned many, since she hasn't tested in the US in years and hides her last tests.
In July of 2016 Shy Love contacted Talent Testing and had them hide her previous test results. She has had no new tests results since that time.

What does she have to hide? Some were saying it was Hep-C. I don't know. All I can say is that working in Europe and the US, mixing talent pools without proper testing is never a good idea.
The other problem is, syphilis has an incubation period of up to 90 days. That means you could catch it today and test clean for it for the next 3 months.
So what do you do?
If you've worked with anyone who has recently (in the last 3 months) worked in Europe or if you have worked with anyone who has worked with anyone who has worked in Europe during the last 3 months GO GET TESTED FOR SYPHILIS. Even if you aren't showing any obvious symptoms.
If you have worked with anyone from The VIP Connect or anyone who has worked with anyone from The VIP Connect – GO GET TESTED.  Here is Shy Love shooting from just two days ago.
Keep in mind she just came from Europe, and syphilis has an up to 90 day incubation period.
You'll notice that just 1 day after having shot with a US performer, Shy Love reports being sick. Does Shy Love have a valid STD test from Talent Testing or CET? I hope so and I hope that the people she is working with was smart enough to get proof and see it for themselves.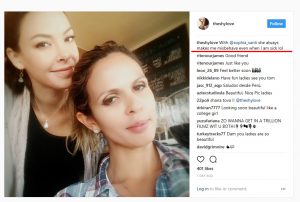 Production companies in Europe have all stopped shooting until further notice. The agencies in Europe are working closely with the health clinics and reaching out to all their clients to advise of a potential outbreak and have canceled all currently scheduled shoots. In addition, they have also urged all performers to get a fresh test.
In Budapest specifically, we are being told that they are doing what we did in the US during the Mr. Marcus outbreak, which is that they are treating everyone with penicillin while waiting for all the test results to come back.
Getting tested is essential because it is possible to have a symptomless infection and unknowingly transmit it to your partner. If you don't have obvious open wounds they use what is called the Rapid Plasma Reagin (RPR) syphilis test, which looks for antibodies that fight a syphilis infection. If positive, a Treponemal Pallidum Assay (TPA) test is used to confirm the presence of the bacteria.
I'm told that once you are infected with syphilis, it's likely you will continue to test positive for syphilis even though you are cured due to damage done to cells by the bacteria.
If you have worked with anyone who has worked with anyone in Europe in the last 3 months, GO GET TESTED.
If you have worked with anyone who has worked with anyone from LegalPorno.com in the last 6 months, GO GET TESTED. While we don't know if these rumors are true, it's always better to be safe than sorry.
If you have worked with anyone who takes frequent trips to Paris, Barcelona, Italty, Budapest, but you aren't quite sure why – GO GET TESTED. Don't be stupid. We all know why they are there and it means they are potentially exposed too.
Syphilis is serious business.  Don't take this European outbreak lightly.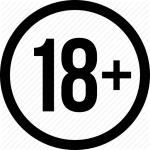 Bringing you all the insider information from the xxx industry.