Smallville's Allison Mack Pleads Guilty to Racketeering in NXIVM Sex-Slave Cult Case
BROOKLYN, NY — Former Smallville star Allison Mack pleaded guilty for her role in a sex-slave cult that preyed on vulnerable starlets and empty-headed socialites.
Mack copped to racketeering and racketeering conspiracy charges. As part of her guilty plea, Mack admitted to extortion and forced labor.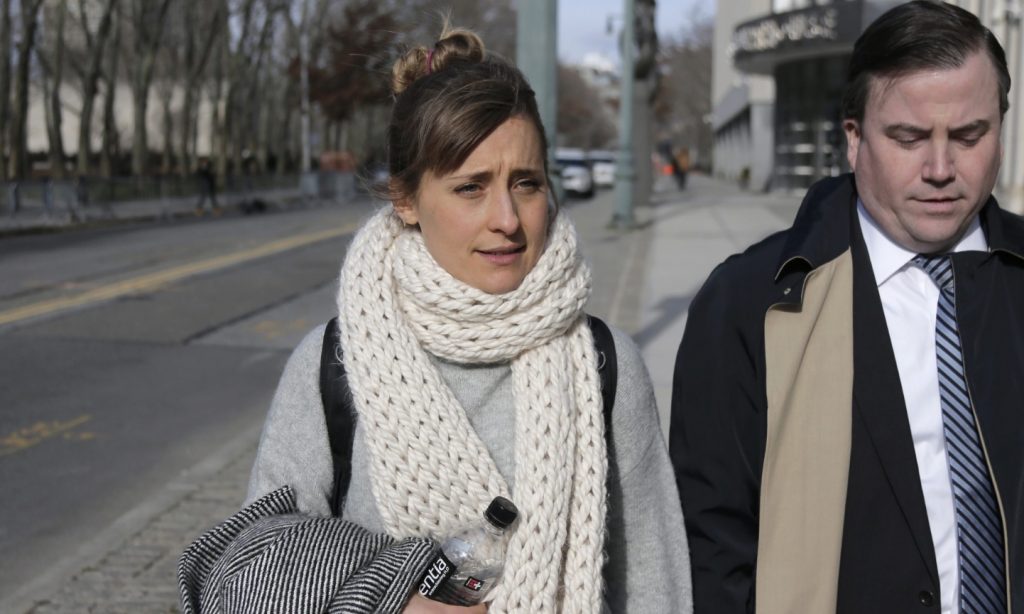 Mack was arrested in April 2018 and charged for her alleged involvement with an organization called Nxivm (pronounced NEX-ium), a group that claimed to be a self-help program but was, in reality, a pyramid scheme in which some recruits were exploited "both sexually and for their labor, to the defendants' benefit," according to U.S. attorney Richard P. Donoghue.
Mack was accused of recruiting women to join what she told them was a female mentorship group when, in fact, it was an organization created and led by Nxivm's founder, Keith Raniere, also known within the group as Vanguard.
Last year, Mack, best known for her role as Clark Kent's clever confidant Chloe on CW's "Smallville," was indicted on charges of sex trafficking, sex trafficking conspiracy and forced labor conspiracy, according to a statement released by the Justice Department. She pleaded not guilty at the time.
Officials said Mack, 36, was the co-creator of a program within NXIVM, which was targeted toward actors.
The deal came hours before her trial on a slew of sex-trafficking charges was about to kick off.
"I must take full responsibility for my conduct. I am very sorry for my role in this case. I am very sorry to my family and to the good people I hurt through my misguided adherence to Keith Raniere's teachings," she told the Brooklyn court.
Mack also admitted to being part of the master-slave inner circle and admitted keeping a female sex-slave who "performed services for me".
I never felt more satisfied or optimistic than when I rode the river in my youth.