Riley Reynolds of @HussieModels under criminal investigation by state of Florida
Last March it was revealed that Riley Reynolds of hussie models, was acting illegally as a talent agent without being properly licensed by the state. I reached out to Kelli who originally wrote the story on March 30th to see if she had an update, and sadly she didn't. So I reached out to the state of Florida's licensing bureau to try and get an update myself.
I expected them to simply confirm they denied his license in Florida as previously reported. But I got lucky when what they actually told me was that they couldn't comment on an ongoing criminal investigation.
They did suggest I read up on a few things which they kindly directed me to. The one that stood out most, is that in accordance with Florida Statute §468.403.
Owning, operating, or soliciting business as a talent agency in Florida without first procuring a license is considered a felony of the third degree and punishable by imprisonment of up to five years.
I called back to confirm something with that. Riley Reynolds has supposedly been telling people he didn't need a Florida license because he had a California one.  I asked if this was true and the person on the other end of the line assured me that most definitely wasn't true. That California and Florida are two very different states, each with their own rules and regulations. While operating int he state of Florida, he must adhere to the laws of the state of Florida.
Crime isn't something new to Riley Reynolds. He's been arrested quite a few times and has multiple felonies. Some of his crimes include –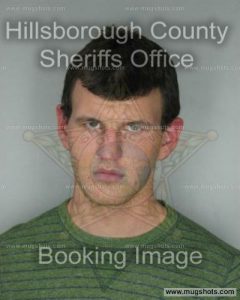 Burglary of an unoccupied conveyance
3rd Degree Grand Theft
Criminal Mischief of up to $1,000 in damages
Burglary of an unoccupied structure
Criminal mischief $1,000 or more
That's not his entire criminal history. We'd be here all day if we started talking about that. I think it's fair to say there was a good reason Riley Reynolds of Hussie Models was denied his Florida license and yet he doesn't seem to care. He just keeps operating illegally in the state of  Florida. Not it looks like however, it may be catching up with him.