Revenge Porn Laws Get Stronger
Under new proposed legislation regarding revenge porn, offenders who send nude photos or videos to a victims' family members could now face up to two years in jail.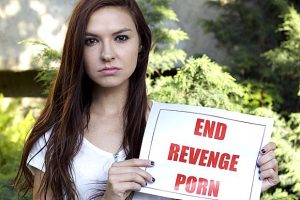 Victims of revenge porn have explicit images or video, often taken consensually during a relationship with the offender, spread around the internet after the relationship breaks down.
New laws against revenge porn have been popping up across all states in various forms over the last few years, but this new variation, adds in sending photos to the family members. Previously it had just been about posting the photos or videos on the internet.
This new twist in the revenge porn laws will address a previous loophole where trolls or bullies take nude images and send them to their family members in an attempt to induce "maximum distress", especially if the victim's families are religious.
What's even worse, is that some offenders will even send explicit images to a victims younger siblings.
Revenge porn is an abuse of trust, that is meant to leave the victim feeling humiliated and degraded.
Specific laws against revenge porn vary widely from state to state. For example in Arizona they not only make it a felony if a person actually publishes the photos or videos but they also make it illegal to threaten to do it.
Some states include jail time, while others just include large fines. If convicted in Texas a person could be fined up to $4,000 ad sentenced up to a year in jail.
In Colorado the offender would have to pay a $10,000 fine, and be forced to remove the posted material.
There are some people who have taken photos or videos of people that have done porn scenes and sending it to their family in an attempt to harass them. This change in the revenge porn law, could serve to punish those.
Again, remember that victims of revenge porn all originally consented to taking the original nude images or videos.