Porn Star Marsha May Charged with Raping Underage Child
If you ask Marsha May she'll tell you life has been good.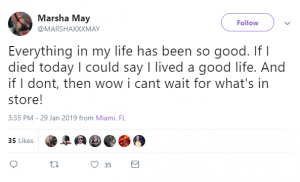 But has it?
I mean I guess if you call being charged with 14 felony's including drugging and raping three underage children, then yeah … there's that.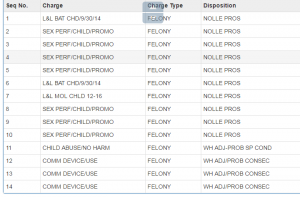 In the end, she got off easy – she only has to serve 10 years on probation. But to be clear, she was convicted of 4 of the 14 felonies including CHILD ABUSE. Here is the proof ….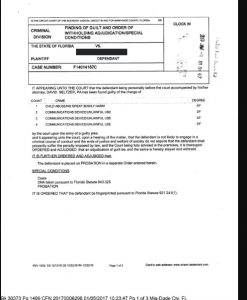 Marsha May is a convicted felon. Let there be no confusion.
She drugged and raped 3 underage girls!
She gave alcohol and drugs to three children, one a pre-pubescent child only 12 years old. She and two men then had sex with those children, recorded it and when Marsha May was arrested, she had a copy of a video of herself and the 12-year-old having sex, on her cell phone.
"Everyone pretty much had sex with everyone," the 13-year-old victim told police. The 12-year-old victim told cops, "Everyone was taking pictures and recording the sex acts with their cell phones." One video recovered by police showed the 12-year-old victim "digitally penetrating"Byndloss's vagina. A photo uploaded to a defendant's Instagram page showed a naked Byndloss (identified in a police report as "Subject #2") posing with the 14-year-old victim, who wore only a bikini top.
During a police interview, one of the victims said that the group had also partied at a Miami Beach hotel and that "Marsha May" and a male codefendant had sex in a bathroom with the 12-year-old victim.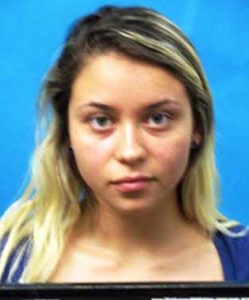 Marsha May can say whatever she wants on twitter, but the provided legal documents tell the truth. Marsha May provided drugs and alcohol to three little girls and then raped them.
So the question is, how is someone who has 10 years of probation allowed to do porn?
If you would like to read my original story with more details I wrote back in 2017, click here.
Hello, my name is Kelli Roberts. I am a published author, AVN nominated producer, and webmaster who has worked in the adult industry since August of 1996.