Looks like there's more to the Melody Parker and Sofi Moon Story
We reported the other day about the Melody Parker and Sofi Moon fight at the AVN show in Las Vegas. It was really just a recap of Melody Parker's side of the story. Someone who claimed to be her good friend. Turns out, as one might expect, there was much more to the story.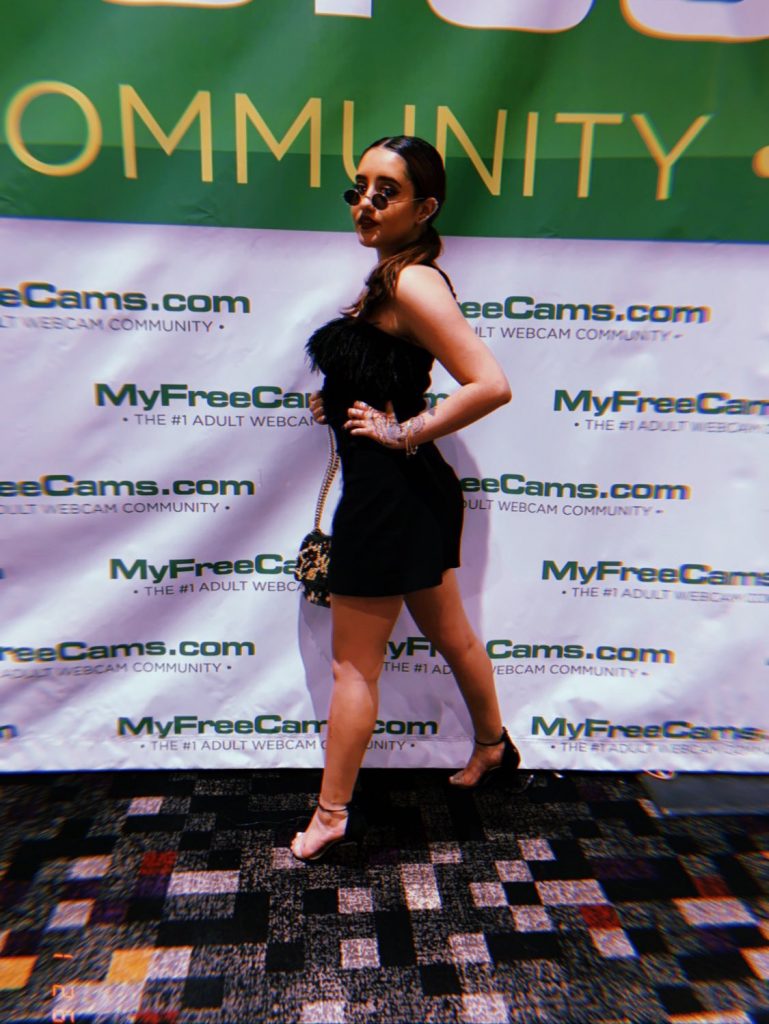 According to Melody Parker's recollection of events, Sofi Moon was the problem – the abuser. But it's now been revealed that while Sofi Moon was at the AVN Awards show on Saturday night, the male in question, a man named Malcom Terry, which Melody Parker indicated was the victim, ended up breaking into the house that Sofi Moon was staying at, and did a large amount of damage. Doesn't sound to me like he was any sort of victim, more like he was the real problem all along.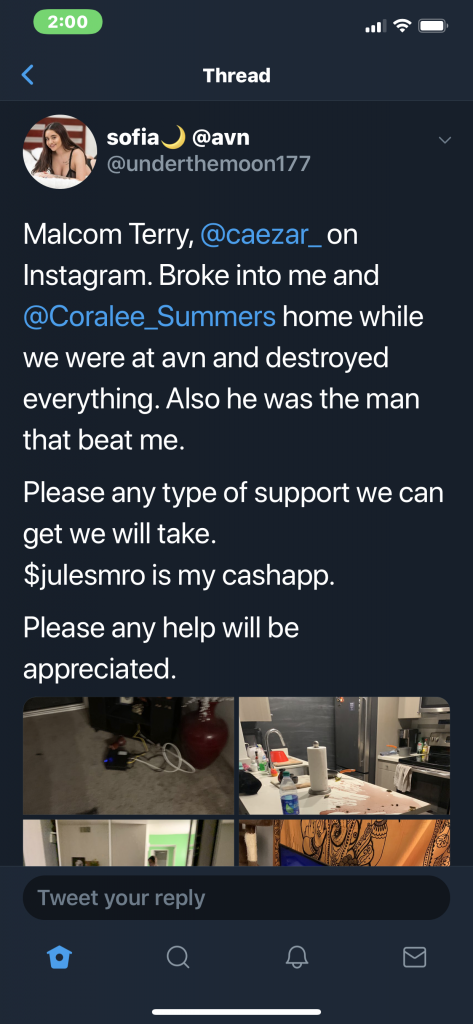 After the night in question, (as previously explained by Melody Parker) Sofi Moon went to stay with Coralee Summers. The two girls then went to the AVN awards together on Saturday night. That's when Malcom Terry broke into their home and destroyed it. Even taking her shoes and panties and putting them in the oven, and then turning it on. Looking at the photos of the damage, it also appears he punched two different TVs, broke a full length mirror and a bottle of wine in the kitchen — among other damage.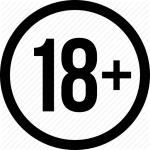 Bringing you all the insider information from the xxx industry.