Lawyer Asks Judge to Seize Stormy Daniels' Crowdfunding Cash in Avenatti Firm Bankruptcy
An Orange County attorney has asked a federal bankruptcy judge to seize much of the $577,000 crowdfunding cash donated to aging porn star Stormy Daniels to pay legal bills in her legal cases against President Trump and his personal attorney Michael Cohen.
Jason Frank, is trying to collect on a $10-million judgment he won last month against Eagan Avenatti, the Newport Beach firm of Daniels' attorney, Michael Avenatti.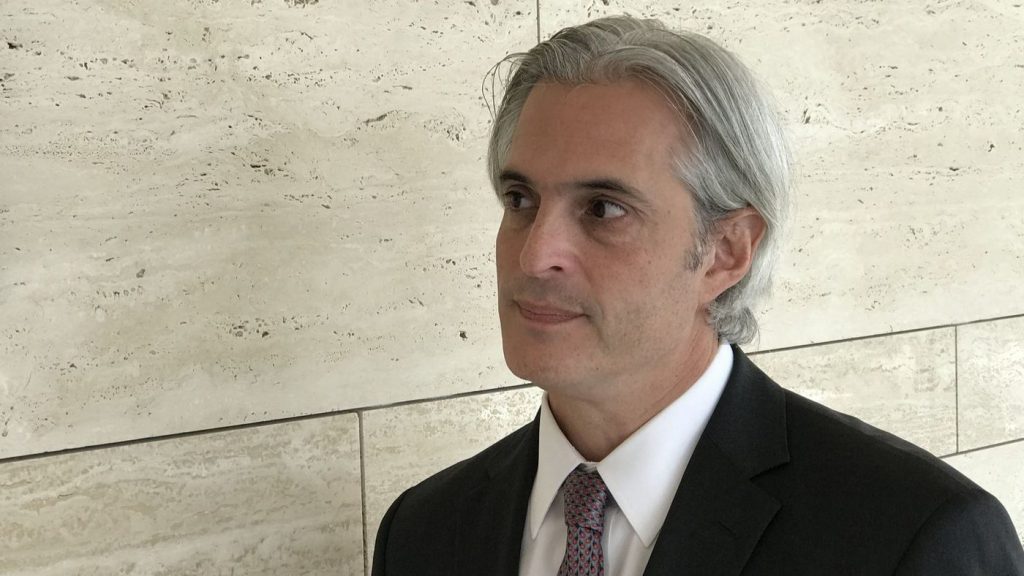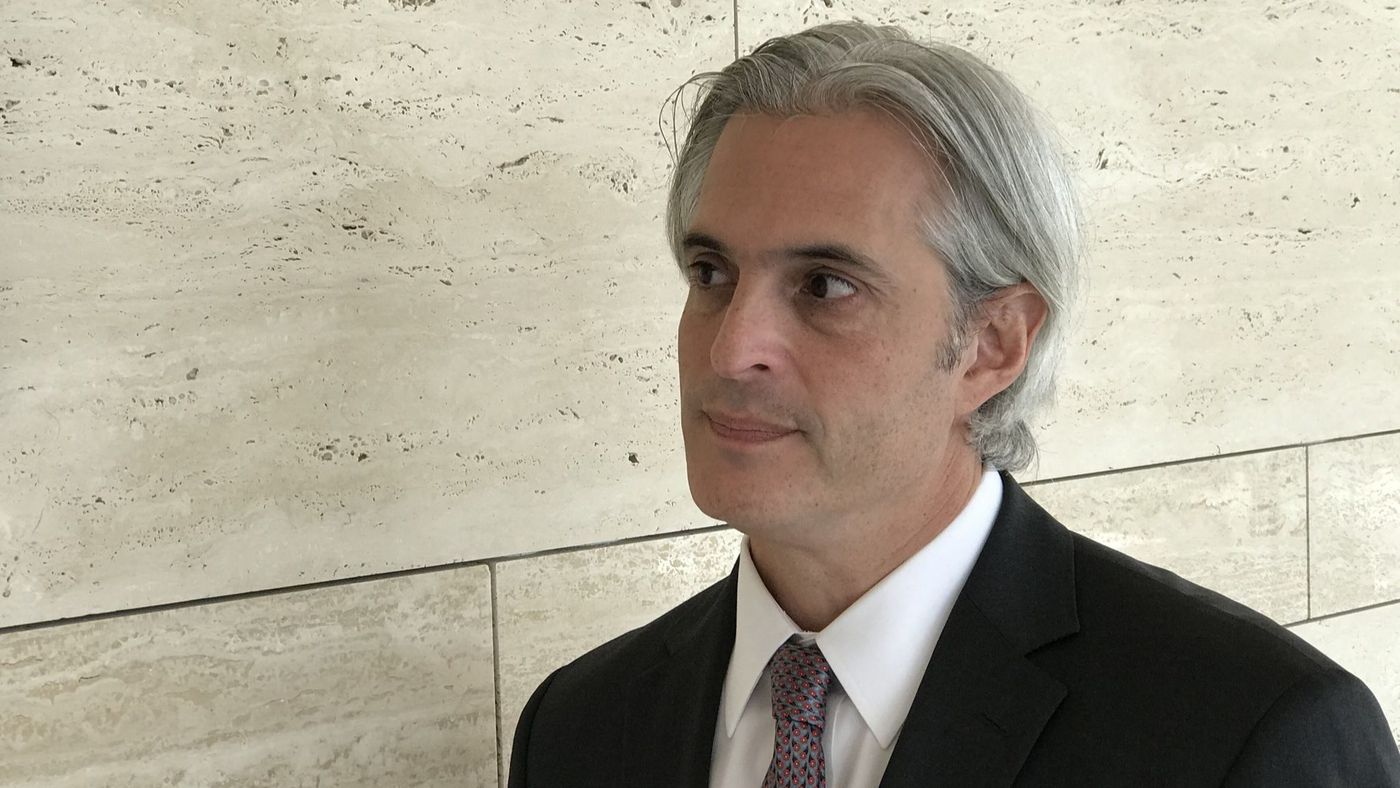 The firm's debt to Frank was among the biggest it promised to pay when it emerged early this year from Chapter 11 bankruptcy protection. Frank, who worked at Eagan Avenatti from 2009 to 2016, says the firm cheated him out of millions of dollars in pay.

He won the judgment after the firm broke its promise, personally guaranteed by Avenatti, to pay Frank $4.85 million.

In papers filed Monday in U.S. Bankruptcy Court in Santa Ana, Frank asked Judge Catherine Bauer to order Eagan Avenatti to give him all legal fees, up to $10 million, that the firm might collect from clients in 54 cases.
One of them is the lawsuit filed by Daniels to void the nondisclosure agreement that bars her from talking publicly about what she says was a 2006 sexual encounter with Trump at a Lake Tahoe resort. She received $130,000 to keep quiet but violated that agreement to squeeze more money out of the encounter.
Daniels set up an online crowdfunding collection in March to cover her legal bills, security costs and any damages she might be ordered to pay Trump for breaching the nondisclosure agreement.
By Tuesday, more than 16,500 people had donated just over $577,000, according to the CrowdJustice.org website that oversees the fund. Frank claims that the cash raised via crowdfunding should rightfully go to him, not Avenatti.
Frank asked the bankruptcy court for a restraining order to keep Eagan Avenatti from diverting potential legal fees away from the firm to dodge the $10-million judgment.
As AVN notes
Avenatti has . . . stated, on his Twitter account, that the CrowdJustice campaign is the primary source of funding for Daniels' case.

"Be clear: the only source of outside funds for the legal fight we are waging is the http://crowdjustice.org site and Ms. Daniels' personal funds," Avenatii wrote on April 30. "No PACs, no political party, no special interests, no fat cat donors. The haters need to come up with a new conspiracy theory."

Based on Avenatti's claim in the April 30 tweet, losing the crowdsourced funding would clearly have a devastating affect on Daniels' ongoing cases against Trump and Cohen.
Avenatti, the firm's managing partner, dismissed Frank's request as baseless.
Below the line
In correspondence with Trump's lawyers, however, Avenatti has identified himself as an attorney at Eagan Avenatti in the signature line, used an Eagan Avenatti email address and copied Eagan Avenatti office manager Judy Regnier, court records show.
Eagan Avenatti lawyer Ahmed Ibrahim has done the same in his emails with Trump attorneys.=, says the LA Times.
"A signature block means nothing," Avenatti said by email, "and you have no evidence the firm ever represented Ms. Clifford."

Avenatti has said that Daniels, whose real name is Stephanie Clifford, is represented by a "completely different law firm," Avenatti & Associates.

In corporate papers filed with California's secretary of state, Avenatti & Associates, wholly owned by Avenatti, lists its type of business simply as "Eagan Avenatti." Avenatti & Associates owns 75% of Eagan Avenatti; San Francisco lawyer Michael Eagan owns the rest.

Last week, the bankruptcy court clerk directed the U.S. Marshals Service to enforce Frank's judgment, a move that could soon lead to seizure of Eagan Avenatti's assets.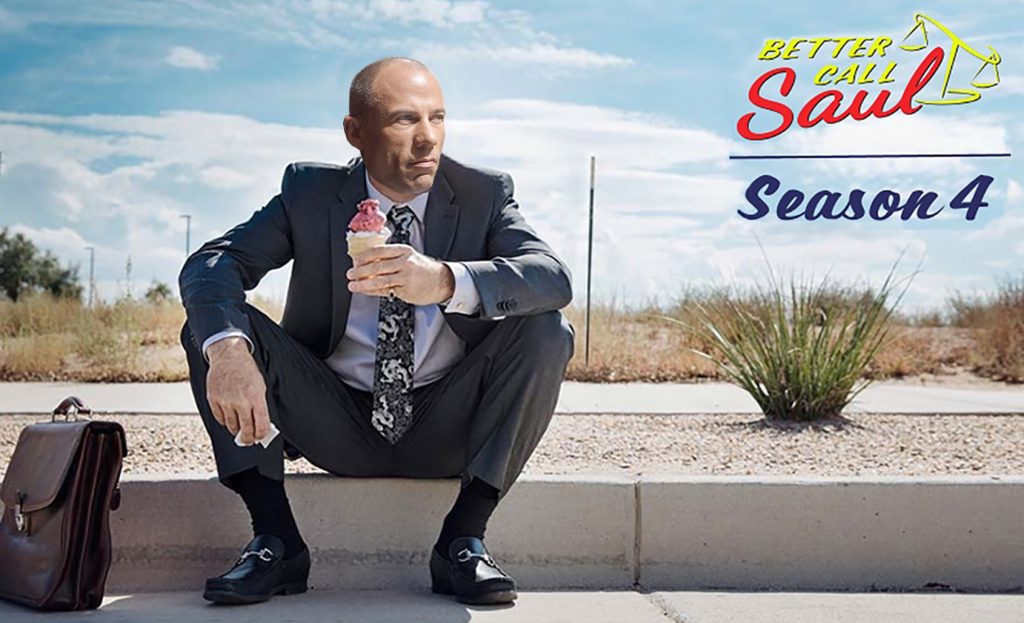 I never felt more satisfied or optimistic than when I rode the river in my youth.