Harley Dean lashes out at "uneducated" fans and stupid porn people
Let's talk about Harley Dean, the porn star who thinks the entire world revolves around her.
That the industry is nothing without her and those silly useless people that work behind the scenes are worthless. Any monkey can do those jobs apparently.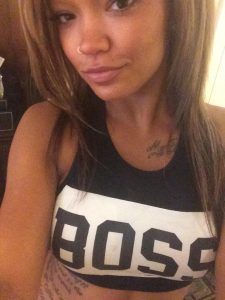 She wants everyone to know that she is on a completely different frequency than most and that many of her followers are uneducated and aren't woke.
You know like Oprah, Will Smith and Kim and Kanye West are.
She goes on to say she was once living the "Hollywood Life" and was so lost. She wasn't sleeping or spending her time wisely – that she was just a puppet.
I honestly had no clue who this crazy bitch was. I had to look her up and still didn't find much. Seems for a short time in 2017 she was repped by OC Modeling and then seems to have jumped ship to 101 modeling.  She also seemed to be associated with James Bartolet during most of 2017. Anyone who knows him knows what that means.
She started in the industry in '14 and to date she's done about 75 scenes.  Nothing major or anything to write home about. Mostly just low-end gonzo stuff.
She goes on Instagram in May and tells her fans, after calling them uneducated, that she was so woke she "thought about starting her own porn agency, and her own production company but the thing is, Hollywood is a revolving door. I will die someday, and so will that company."
Perhaps she isn't familiar with what the word legacy means, but then she said she didn't want to do that because she was about creating and leading a legacy.
But somehow she couldn't do that because if she dies her company will die?
I'm confused.
But that is nothing compared to what she told VR Bangers. They contacted her and offered to promote her for free on their social media channels.
Let me say this again, they were going to promote her for free. They have nearly 20k followers on Twitter and nearly 65k on Instagram, in addition to a popular website with a 67k Alexa rating. Sure they may not be PornHub numbers, but still, free promotion is free promotion.
And mind you this is from a legitimate production company – a website that has worked with all the major stars including Riley Ried, Dillion Harper, Angela White, Nicole Aniston, August Ames, and Megan Rain.
How does Harley Dean respond?
No, I don't think so. Will I get a promotion fee? Will I get residuals? If the answers no, then my answer is no as well.
Seriously? You just turned down a company wanting to promote you for free and you want them to pay you, to promote you for free?
But she didn't stop there. She then went on an epic rant insulting all those behind the scenes people that without them, her career wouldn't be possible.
It would be so nice if we got residuals or a % from every VIEW and MEMBERSHIP. Any dumbass can hold and direct a camera any dumbass can write and make a script, any dumbass can take out a loan to start a company, any dumbass can fuck.

It's takes a fucking BOSS and CHAMPION to perform the #art of PORN. The problem is there's always a fresh face. So NO-ONE in #Porn will say something. Or protest the fact that the shits not fair. Like my ass, is literally plastered all over the internet to see for infinity… or however long the Internet will live for.

(These companies make millions, billions. #Larryflynt can spend millions on dirt, for the president. But cant spend the right money for new managers that don't sexually harass or abuse their employees.

Or spend money on New furniture in the porn houses, so the performers don't get infections. Mercea, ringworm , or and hurt them because the production company didn't clean up from the night before. This happens… I've been told by an agent I can't be BLACK. BLACK doesn't sell. Wtf?

Then got asked to do sexual favors to be in a part. Ahhhh NO! I already get fucked in life, (because life's shitty and doesn't come with a script) I already get fucked, because I chose this for a living. I'm not about to get fucked by some fuck, for a shoot… which I'll be getting fucked in. PASS.

Life is so funny, and so crazy and so unfair. I did what I had to do to get where I am today.There's always a fresh face to come in so the companies use that, and use the girls with the most fans.100k contract deal. I wipe my ass with that money from only fans. Come one girls. Get your shit together. Save, Unite,Invest.Everything I've ever made, G money or B money. I've saved and invested. I invested all my money on property.

Which was bought at 600k sitting I top of that property I OWN is a 1.8million dollar house. Then I invested bookoo bucks in legal marijuana plants.13 thousand plants. 2018 weed will rake in 78.9 billion in sales . I'm apart of the billion. Fuck everything anyone's ever said about me, or what they are still saying. So over this #era
I'll leave you with this video, it pretty much says everything you need to know about the brain surgeon that is Harley Dean. She is so much smarter and better than the rest of us in the adult industry.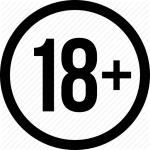 Bringing you all the insider information from the xxx industry.