Stormy Daniels' Thin-Skinned Lawyer Threatens to Sue Daily Caller Reporters for Digging into His Background
Michael Avenatti, lawyer press agent for porn star Stormy Daniels, threatened a Daily Caller reporter with a defamation lawsuit over an article detailing his dubious business dealings and the multiple bankruptcies in his past.
The report, which predominantly examined Avenatti's purchase of Seattle coffee chain Tully's — a venture now mired in accusations and lawsuits — and quoted a number of highly critical former business partners, actually featured an interview with the lawyer.
But that wasn't good enough for Avenatti the bully, who threatened to sue The Daily Caller and its reporters for "defamatory statements" in an email Monday.
"Let me be clear. If you and your colleagues do not stop with the hit pieces that are full of lies and defamatory statements, I have no choice but to sue each of you and your publication for defamation. During that process, we will expose your publication for what it truly is. We will also recover significant damages against each of you that participated personally," Avenatti wrote. "If you think I'm kidding, you really don't know anything about me. This is the last warning."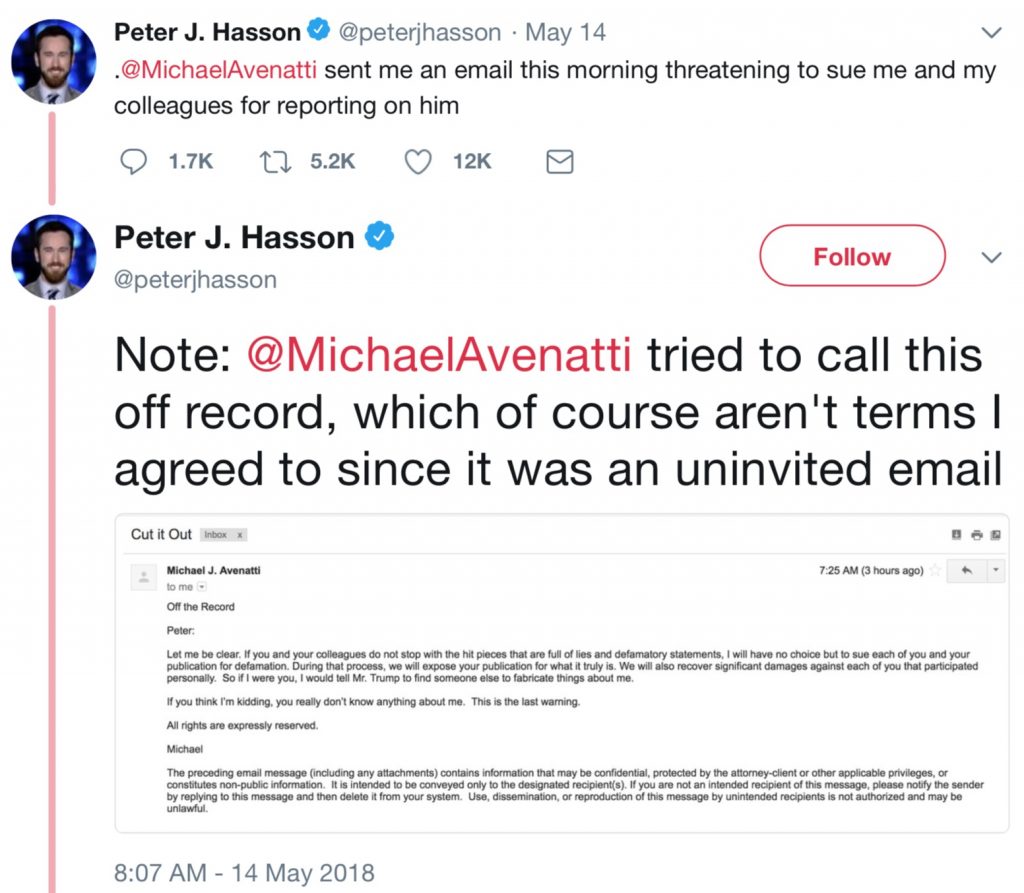 As Aidan McLaughlin at Mediaite comments:
The Trump-ian style of Avenatti's emailed threat may come as a surprise to those who have come to see the lawyer as a champion standing up for client Daniels, in her lawsuit against President Donald Trump over a nondisclosure agreement she signed to keep quiet about an alleged affair.
Of the Daily Caller article in question, National Review reports:
Among the reported allegations was one made by Dillanos Coffee CEO David Morris, who said on Twitter last week that Avenatti never paid for more than $160,000 worth of coffee supplied to Tully's Coffee — a chain of coffee shops Avenatti formerly owned.

"In essence, he bought a company out of bankruptcy and then used it for a 'pump and dump' scheme to deprive federal and state taxing authorities of millions of dollars," said David Nold, a Seattle attorney representing Tully's.

Avenatti denied owing Dilanos Coffee money and Morris deleted his initial tweet hours later, saying in a subsequent tweet that they had "worked out an arrangement."

"He honestly believes he can get up and say or do anything he wants and there's no repercussions — largely there's not," one individual who has worked with Avenatti in the past told The Daily Caller. "I know this guy; he doesn't care about anybody but himself. He loves the attention. It's his whole lifestyle."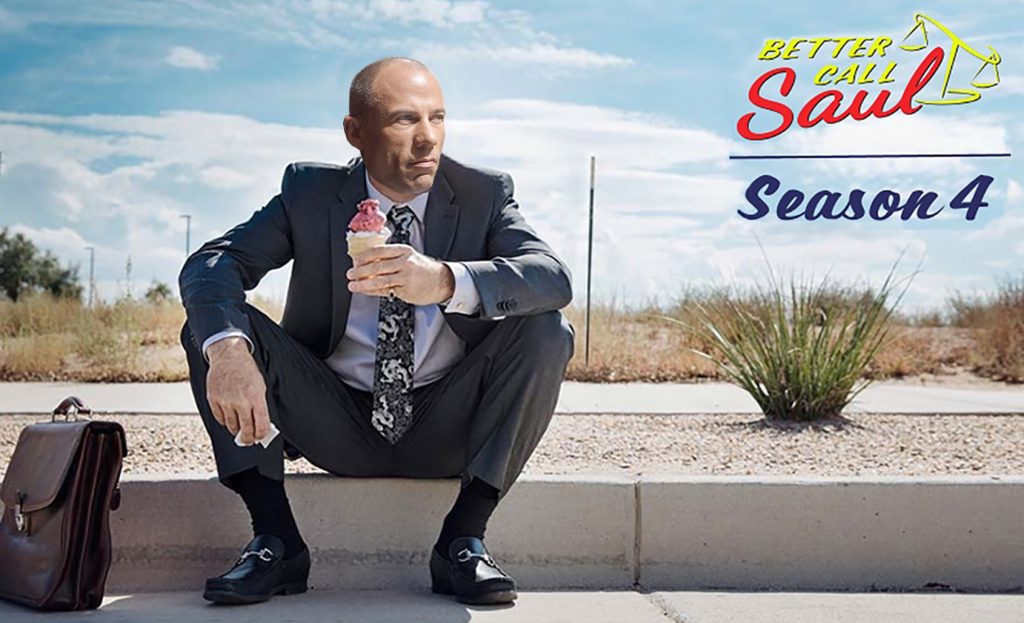 A number of journalists came to The Daily Caller's defense, pointing out Avenatti's hypocrisy for trying to silence journalists after harping on the importance of exposing the truth about the hush-money payment made to his client by Trump's attorney Michael Cohen.
Trump and his personal "fixer" Michael Cohen, of course, are well known in the media world for threatening reporters who write negative stories about them with what some might characterize as *garbage* lawsuits.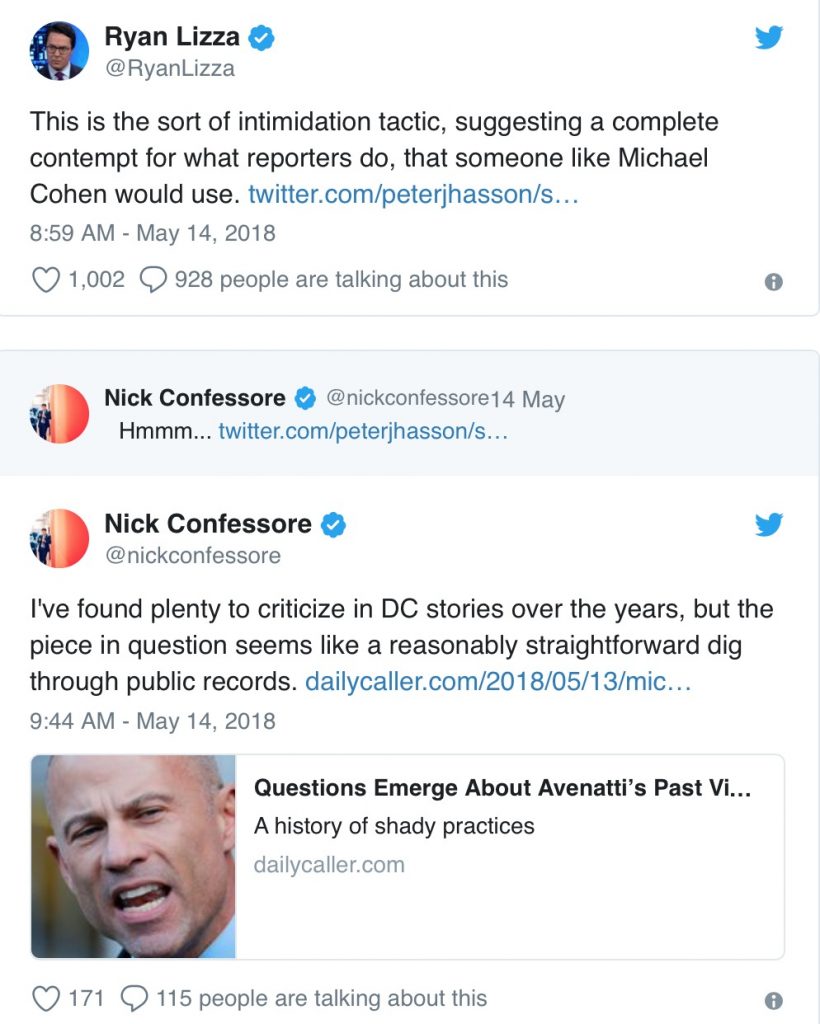 Attorney Marc Randazza, who has taken Avenatti to task for his poor lawyering skills, has called Daniels' attorney a thin-skinned wuss. And we agree.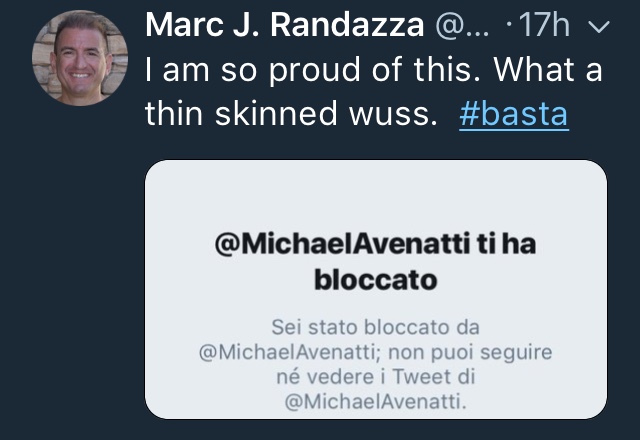 I never felt more satisfied or optimistic than when I rode the river in my youth.