Is SnapChat putting the smack down on porn? Looks like it!
For months now all it seems anyone hears about anymore is porn stars asking fans to subscribe to their premium SnapChat for $10, $20 or even $30 a month.
SnapChat from the very beginning was overrun with sexy videos, from everyone, not just porn stars.
Yet it turns out SnapChat doesn't allow what they deem "pornographic content" on public accounts. I went to look and sure enough there it is in their terms of service.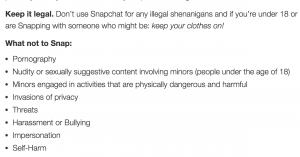 According to an article from the Daily Dot, SnapChat is very against porn.
When asked for comment on why and how Snapchat deletes accounts that distribute porn, a spokesperson for Snapchat said, "We regularly shut down accounts dedicated to pornography."

"There really is no such thing as public sexting or sharing to stories, because they're shutting all those accounts down."

The company declined to comment on the record about how Snapchat figures out which accounts distribute pornographic content in order to delete them. Snapchat pointed me to its safety page that touches on different partnerships with nonprofits that work to keep kids snapping safely.
Popular porn star Natalia Starr is the latest victim of SnapChat's censorship.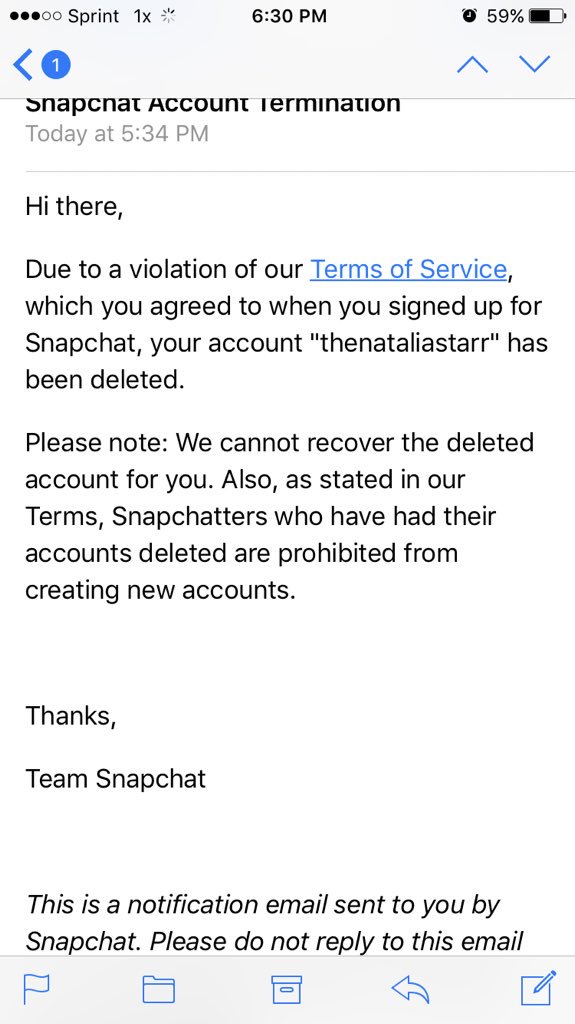 So why now? Turns out last month the New York Times ran a story about porn and SnapChat. A major mainstream media buyer, actually one of the most powerful advertising-buying companies started to issue warnings against buying ad space on Snapchat because of those "naughty pornographers".
GroupM oversees billions of digital advertising dollars, started getting pissy when they heard from one of their clients that were distressed about its ad placement either before or after a pornographic image.
So basically this puts SnapChat at risk of losing major ad dollars if it doesn't start cleaning up and getting rid of SnapChat accounts belonging to porn stars.
As far as Natalia Starr goes, she took it all in stride. She's already moved on to bigger and better things.
"So my Snapchat just got deleted! Follow my https://onlyfans.com/thenataliastarr  now for all my updates !"

"I don't care about snap I get about 100k views on it and they monetize it I don't get a penny from the Commercials they run after my story."
Hello, my name is Kelli Roberts. I am a published author, AVN nominated producer, and webmaster who has worked in the adult industry since August of 1996.