Porn Star Yurizan Beltran Dies Following Battle with Drugs, Depression (UPDATED)
Porn star Yurizan Beltran, a.k.a. Yuri Luv, has passed away after leaving a cryptic message on Twitter and Instagram. She was 31 years old.
Beltran had been quietly battling depression, friends report, and had become addicted to the prescription tranquilizer, Xanax and the opiod Vicodin.  It was a deadly combination.
One friend said, "when I received the phone call yesterday I already knew immediately that it was not an accident. She has been dealing with depression for a long time now."
Yurizan was found dead Wednesday morning of an apparent overdose, in the house where she was living in Bellflower, Calif.  Pills were found near her bed, according to associate Nickey Milo.
News of Beltran's death came only days after adult star August Ames committed suicide by hanging following a barrage of Twitter harassment. She too had battled with depression, and parted with a bitter tweet.
Details of Yuri's final days are still emerging, however, Tuesday morning she tweeted the following: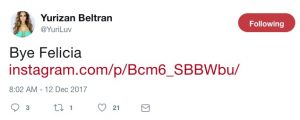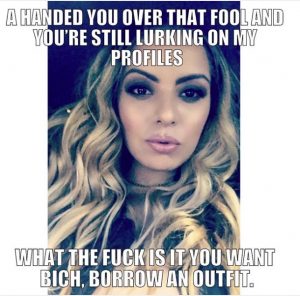 It sounds like a kiss-off, but to whom?
The porn world reacts
The adult community is saddened but the loss, and treating her death respectfully for the most part.
Privately, many close to Beltran admit that they saw something like this coming as a result of Beltran's recent instability, which they attribute in part to drug misuse.
"I am not at all surprised, I'm sad to say," one long-time friend and associate told MikeSouth.com   when informed of Yuri's passing.
Her close friend and former roommate, porn performer Shay Evans, contacted while traveling home from Las Vegas, reports she is "still in shock" over Yuri's passing.

After returning to Los Angeles, Shay composed this lovely memorial addressed to her departed friend.
I used to get so mad that you would snapchat everything we did all day long, but now I'm wishing I had those videos. Because at least I'd have hundreds of memories of u.
I mostly miss the little things that'd happen on a daily basis, like never again will u climb into my bed because u know I'm using my heated blanket, or accidentally fall asleep on the sofa with me at the beginning of every movie we've ever put on EVER, and eating at Nicks on 2nd st pretty much everyday because u liked it soo much, or making important life decisions based on if it makes u feel like Beyoncé or not.
You were a sister to me, I love and miss you so much! Im so emotional right now looking back on our pics and videos. What I wouldn't give to be on the phone with you trying to meet up at Nicks for lemon drop martinis and that hot cake dessert u ordered all the time. ? I'm so sorry for moving out and so far away. You will forever be my Beyoncé. Rest in paradise baby girl. ????
I asked Evans about Yurizan's final tweet: "I don't think that was a kiss off tweet," said Shay. "I know who she is talking about but I highly doubt she has anything to do with what happened. I think it just happened to have been the last thing she tweeted."
LBC
A native Californian, Yurizan Beltran began her porn career in 2005.  In recent months, the busty 5′ 4″ Latina had kind of slipped off the porn map: the adult star appeared in few scenes in 2017.