Hussie Models' Roxy Nicole Dies from Overdose, Where is Riley Reynolds?
Los Angeles, Calif. — Adult starlet Roxy Nicole, a member of the Hussie Models roster, died of an apparent accidental drug overdose in California, Saturday Nov. 18, aged 22.  A GoFundMe drive has been established to help her family.
Hussie Models is the controversial unlicensed "talent agency" operated by Riley Reynolds (real name Brian O'Malley). Reynolds is reportedly the subject of several investigations, both state and federal.
Born Shannon Nicole Hartman, she entered the adult business in 2016 and performed for a variety of production companies. Her Twitter account, however, had never been very active and, as a performer, she appears to have been largely inactive for some time.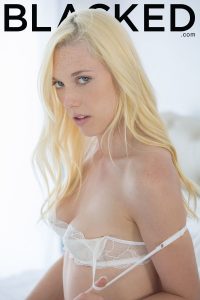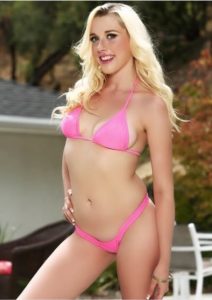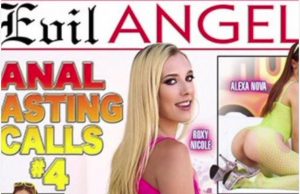 Insult to injury
When it comes to Hussie Models, most of us no longer maintain the ability to be shocked. Hussie and its owner Riley Reynolds have faced numerous credible charges from models relating to allegations of coerced sex, and the use of illegal substances at the model house; Reynolds' own questionable past; his use of an invalid model contract (one that is not approved by the state of California); and claims that Hussie has booked shoots during production moratoria and sent models out for "privates".
Not to mention, Riley was the idiot who allowed a group of anti-sex work filmmakers into his atrocious model house. Starting off with the proposition that porn itself was to blame for harming the women of Hussie Models, not Riley or his sleazy clients, the resulting anti-porn documentary, Hot Girls Wanted, went on to create a PR nightmare for legitimate professionals in the adult business.
Reynolds' latest revolting act: he has seemingly ignored his client's tragic death. No press statements, no social media posts, not even a public donation to her parents' GoFundMe campaign.
And the Roxy Nicole profile page is still viewable on the Hussie Models site more than a week after her death.
Hussie Models did find time, however, to offer other condolences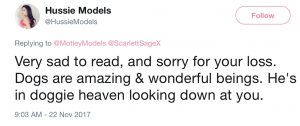 You can help
Roxy Nicole's parents in Virginia currently subsist by living from paycheck to paycheck, and would like to go see their daughter one last time before they have her remains cremated and returned to Virginia for services.
The family's GoFundMe campaign is open, and any support would be appreciated.