Another Day Another Sad Story From Porn Jack Spade
Its been in the works for a while now, Jack Spade is just another pimp chronicles and story about a guy pretending to be a agent while scamming girls out of money along the way. Pushing female and male performer to escort  so that he can use the money for whatever it is he wants to use the money for.
I tried to find one single person who would say something nice about Jack Spade but it was the same old story again and again, he scammed me out of money, made promises he couldn't keep, tried to turn me out, yada yada.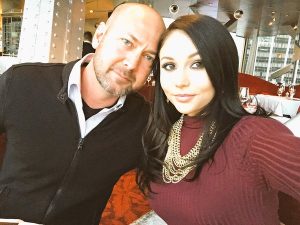 One thing I just don't is why these girls just would just do a little homework, they would learn about most of these guys and one of the worst cases of them all.
His most recent girlfriend Ariana Marie and in the past Bonnie Rotten and before that Jenny Hendrix after that we all just lost count. Jack Spade had them all escorting on craigslist, among other places, another one is suing him because she "invested" in his "company". Scammer and zealot Mr Jack Spade is like a STD what just keeps on giving and giving. Jack Plays for keeps when he pimps out the long list of wives. Thus the a term is coined just for him. He "play for keeps" there is no lengths he will not go to minus hard work to steal and rob the naive adult stars he wrecks. Booking them Escort jobs is his top priority

The sad thing is I actually don't feel like going further in depth, it's just sad what this business has become…Very sad.
2015 was a horrible year for the biz I hope 2016 is better but from the looks of things it's only getting worse.  James Deen, Jack Spade HIV, STDs and not the least, rampant misogyny.  Ya gotta wonder where does it end?
As for Jack Spade, let this serve as a warning, if you googled that name and landed here let that tell you something.
Stay tuned big story coming