Orange County judge affirms order evicting Avenatti's law practice from office
Judge affirms order evicting Michael Avenatti's law practice from office in Newport Beach
Michael Avenatti, the creepy lawyer for aging porn star Stormy Daniels, lost a last-ditch appeal Friday to block the eviction of his law practice from its Newport Beach offices.
An Orange County Superior Court judge affirmed an October order that the high-profile attorney and his staff vacate their offices, ordering them to leave by Monday, the Los Angeles Times reported.
Avenatti's longtime law firm, Eagan Avenatti, skipped $213,254 in rent payments due over four months, leading the landlord, the Irvine Co., to sue for eviction.
Avenatti told the newspaper the eviction "does not matter" because the law firm "was already in the process of moving."
LMAO
In a brief hearing at Orange County Superior Court in Santa Ana, Judge Robert J. Moss ordered that Avenatti and his staff vacate their ocean-view suite in a building across from the Fashion Island mall by Monday.
After the landlord won the case last month at a one-hour trial that Avenatti skipped, the Orange County Sheriff's Office posted a notice at the law office ordering the firm to vacate the premises by 6 a.m. on Nov. 1.
Avenatti requested a reprieve that won him a delay until Friday's hearing, which he also did not attend.
Moss asked Mark Kompa, the landlord's attorney, if he had heard from Avenatti. Kompa said he spoke to the celebrity lawyer on Tuesday.
"There were other events that transpired so I haven't heard from him since then," Kompa said.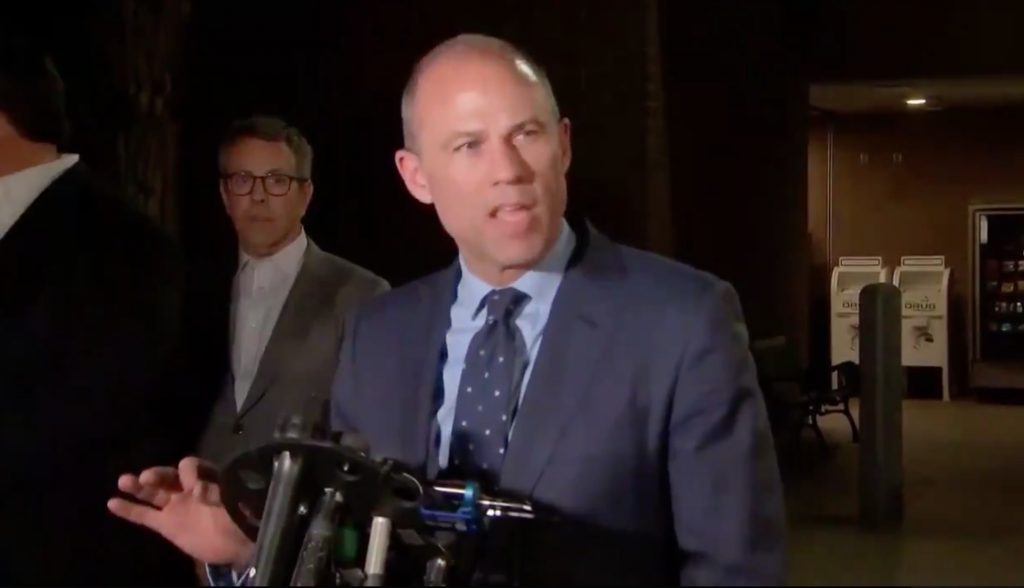 Avenatti was arrested Wednesday in Los Angeles on suspicion of domestic violence. It's unclear who was involved in the alleged incident. He was released after posting $50,000 bond and has denied the allegations.
"I have never been physically abusive in my life nor was I last night. Any accusations to the contrary are fabricated and meant to do harm to my reputation. I look forward to being fully exonerated," he said in a statement released by his law firm.
The Los Angeles Police Department said it's investigating and would provide more details as they become available.