Hot mess Farrah Abraham arrested at famed Beverly Hills Hotel
Farrah Abraham was arrested early Wednesday morning following a classic 'hot mess' scenario: an altercation with an employee at the Beverly Hills Hotel.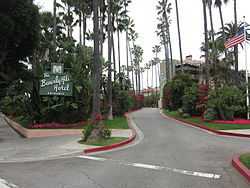 According to TMZ, the former Teen Mom star got into arguments with other guests before being asked to leave by a security guard. Abraham — who was said to be "showing signs of intoxication" — then became physical with the guard as he prevented her from reentering the hotel. She apparently tried to pull the celebrity card by yelling, "Don't you know who I am?" Cops were called, and the 27-year-old reality star was arrested and booked for battery and trespassing.
Prior to the incident, Abraham was proudly showing off pictures from her stay at the famed hotel, hanging with Mark Cuban and Kate Neilson.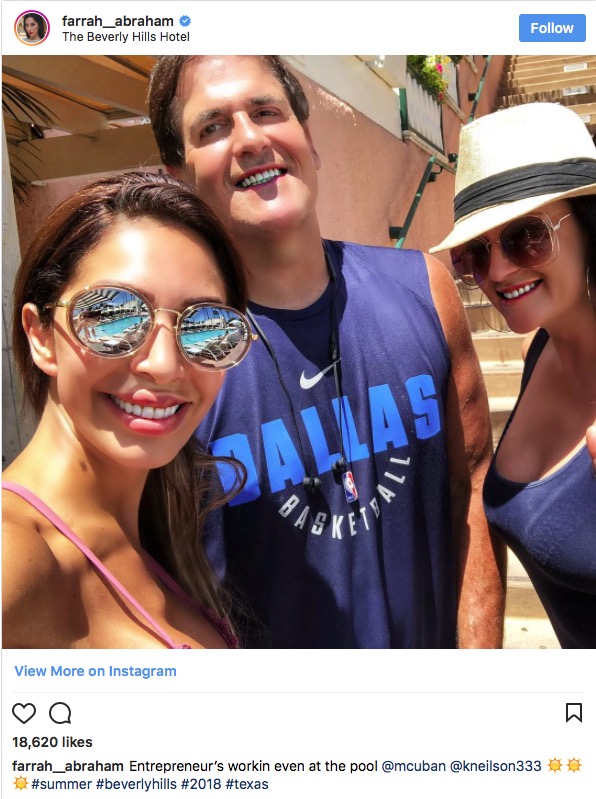 TMZ reported that Abraham "lit into the cops who arrested her at the hotel, but her tone changed dramatically when they hauled her off in a police cruiser"
The former 'Backdoor Teen Mom' star got belligerent while sitting outside the hotel talking to police. In this video, obtained by TMZ, she repeatedly yells, "Go f**k yourself" to the officers surrounding her.
As the cops hauled her away, she turned on the waterworks … sobbing and yelling, "I'm not resisting!"
The hot mess was booked at 1:48 AM for battery and trespassing, and was held on $500 bail.
Right in the prune
The Teen Mom OG star became infamous by having back door sex for a porn video with adult film star James Deen in 2013.
Upon her release, Abraham said nothing as she walked out of the jail in a two-piece white and leaf-patterned outfit that seemed inspired by the Beverly Hills Hotel's signature palm wallpaper.
The former TV reality star was wearing the same clothing when she was arrested early Wednesday morning.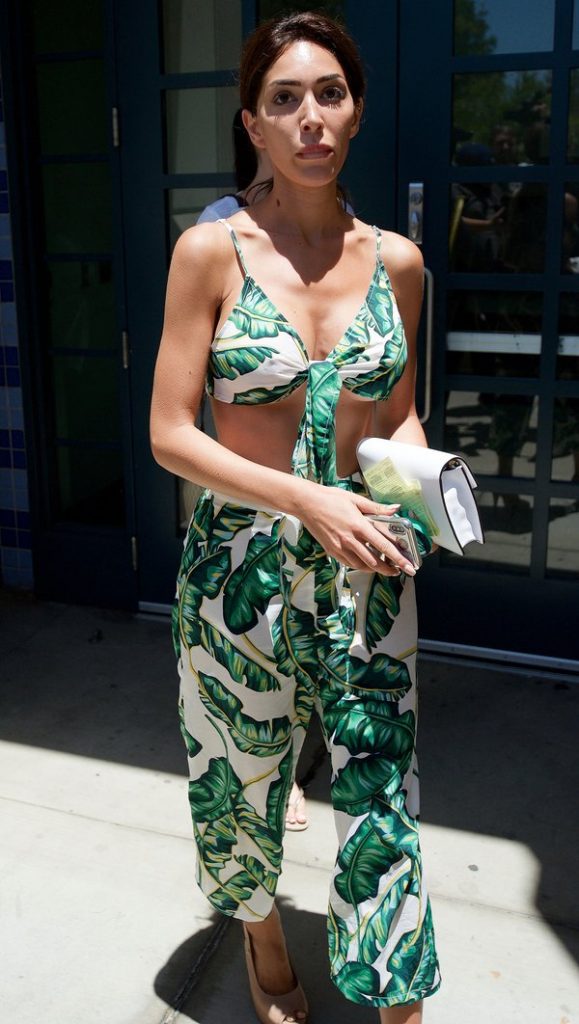 I never felt more satisfied or optimistic than when I rode the river in my youth.