Porn provocateur Duke Skywalker announces the relaunch of BlackOnBlackCrime.com
First new scenes in years to bow on the revamped website
New Jersey, U.S.A. — Director, adult webmaster, evil genius and enfant terrible Duke Skywalker has announced the redesign and relaunch of the notorious ebony porn website BlackOnBlackCrime.com.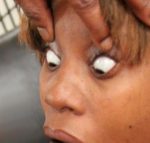 Hated by critics and loved by fans, BlackOnBlackCrime.com is back in action with a clutch of exclusive and extreme oral encounters.
The groundbreaking rough oral sex website was conceived in 2010 with tongue planted firmly in cheek as an all-black answer to the popular, politically incorrect GhettoGaggers.com.
The site's brand new video content is driven by the powerful yet passionate pounding of veteran east coast woodsman Rome Major.
"I've always had a special fondness for this site, so after discussions with Rome Major, I decided to commence the first new production for the site in years," Skywalker stated. "BlackOnBlackCrime had always been a fan favorite, recognized for consistent, quality content, and I'm glad to revive it on a platform that is even more accessible and easy-to-use for devoted fans."
In addition to a slew of intense new original content, the weekly updated BlackOnBlackCrime (BOBC) also features a freshly redesigned members area with an improved content management system. "The idea is not only to make BOBC more intuitive but also present users with fully encrypted browsing protocols," said Skywalker. "I'm always looking at ways to make my sites better and this revamp reflects that."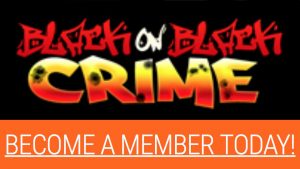 The BOBC tour now features a slicker layout with updated free trailers that potential members can sample before joining. The entire site is also mobile friendly, to ensure that users have an optimal on-the-go web experience.
Videos are now available at BlackOnBlackCrime.com in multiple formats: MP4, mobile and HD, with 4K video downloads available soon. 
Webmasters and affiliates can promote BOBC via the DukeDollars.com affiliate program immediately.
"DukeDollars has been around since 2003," Skywalker adds. "I have the requisite knowledge of our customer base to provide my affiliates with the precise tools needed to generate sales, because I produce the exact niche content potential customers desire."
Two-fisted reporter. That's not my microphone, I'm just happy to see you.