Kink Loses its Appeal in HIV Workers Comp Case Regarding Cameron Bay
On Friday Cybernet Entertainment, LLC, aka Kink.com lost it's appeal against the State Insurance Compensation Fund.
In short, Kink felt that the state should have defended them against claims for Worker's Compensation in regards to the Cameron Bay case. For those of you who don't recall, Cameron Bay tested positive for HIV, and just before doing so she performed a scene with Xander Corvus, where his dick got caught on her braces in her mouth and bled.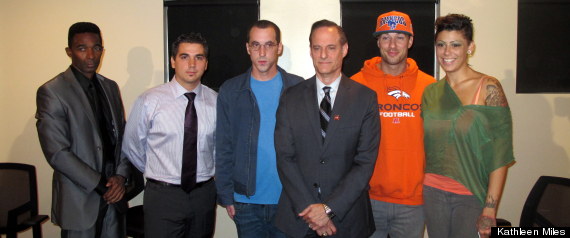 Next thing you know she pops for HIV and the whole industry went into a full-fledged panic. In the end, three people in all that time ended up testing positive, Cameron Bay, Rod Daily, and Sofi Delgado.
They not only filed a civil lawsuit but they also filed a worker's compensation claim of which apparently they were awarded and then Kink sued the state for not defending him in the worker's compensation claim and lost. They appealed and as of Friday lost that appeal.
The court ruled that the State Insurance Fund (for Worker's Compensation which all employers are required to have) did not have a duty to defend Kink. It's a long complicated reason why but the short answer is, they deemed Kink "questionable" saying they "had a questionable relationship to employment, and [was] neither a risk, an incident, nor a normal part of" employment.
The other reason give was that the "policy does not extend to "damages or bodily injury intentionally caused or aggravated by" Kink.com. It bars coverage for a claim arising from "(1) an act done with intent to injure, i.e., an act deliberately done for the express purpose of causing damage or intentionally performed with knowledge that damages were highly probable or substantially certain to result, or (2) an act [that is] inherently harmful, i.e., an intentional wrongful act in which the harm is inherent in the act itself."
Kink claimed the harm wasn't done intentionally so the state fund should have defended them against worker's compensation claim but the district court and then the appeals court rule otherwise.
Cybernet (Kink.com) did not take adequate steps to protect its performers and prevent the spread of sexually transmitted diseases (STDs) and HIV during pornographic shoots, causing injury. The plaintiffs alleged that Cybernet did not provide adequate personal protective equipment, such as condoms, to performers; did not test certain performers; and otherwise violated California regulations meant to prevent the spread of STDs and HIV in pornographic shoots.
They also got them for "intentionally and recklessly violated statutes and public policies" and intentionally misrepresented to the plaintiffs that the shoots would be safe, or approved of such actions, causing emotional harm."
The compensation bargain does not include an employer's intentional violations of health regulations or fraud by an employer or its agents.
So what this means is, again I'm not a lawyer but to me this means is, if you don't provide condoms and anything happens on a set, you are fucked.
Hello, my name is Kelli Roberts. I am a published author, AVN nominated producer, and webmaster who has worked in the adult industry since August of 1996.