Is MimeFreak the Harvey Weinstein of Porn?
The revolting revelations of sexual harassment and coercion, and charges of sexual assault, by Miramax/Weinstein Company honcho Harvey Weinstein have topped the news cycle for weeks. Many hope that such a high-profile fall from grace will finally kill Hollywood's 'Old Boys' Network'.
It's no secret that lots of sex goes on behind the scenes in porn. In such a sexually charged environment, the question of 'at what point does a willing audition end and coercion begin' can be particularly hard to define. Now, after seeing many adult performers join in the #MeToo Twitter hashtag, bravely sharing their own stories of harassment and abuse, one can hope that a serious conversation on the topic, and a housecleaning in the world of X, is forthcoming . . . and soon. If porn is to have its own watershed moment, allow us to suggest a starting point:
Take a close look at Lindell Anderson, known as MimeFreak: XXX director of ArchAngel fame, and porn superstar Tori Black's baby daddy.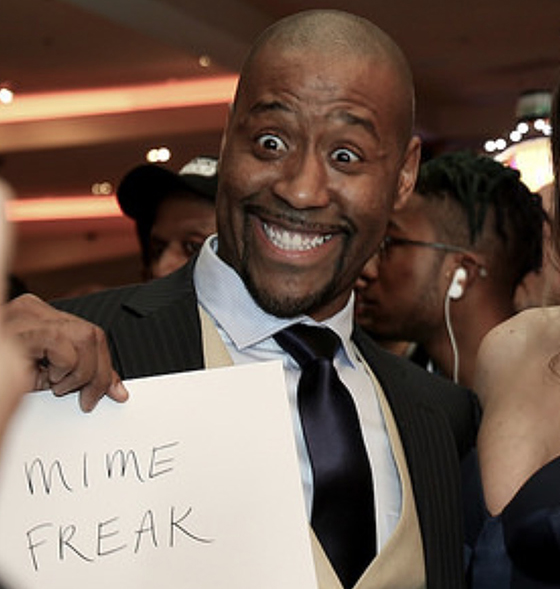 A couple of years back, a young performer who had gone on a 'go-see' with Mimefreak later claimed that he brought her into a private room and attempted to force himself upon her. As Kelli Roberts reported in 2016, "the RUMOR is that her agent talked her out of filing charges and to this day she remains on the OC Modeling roster."
In November 2016, shortly before Roberts published her story, Tori Black posted a series of videos on Instagram (long since removed from the service). Tori claimed in the clips that Mimefreak was physically abusive towards her, and added that she had been tipped off via telephone that Mimefreak had raped a performer on set.
The credibility of Black's personal claims about Lindell are open to debate, as Tori herself was arrested for domestic violence against Lindell in Las Vegas in January 2012, and because she made the charges following a bitter break-up.
However, there is some evidence to support her charges. First, at least one alleged on-set rape story has circulated for some time (in fact it dates to a time before Lindell became a successful director). The account I heard from a knowledgable source held that Lindell sexually assaulted the young woman in the bathroom on location. The 'bathroom bandit' charge also fits the M.O. in the alleged 'go-see' incident.
Second, in 2015, Mimefreak made a Karmen Karma showcase entitled Karma's a Bitch. According to screenshots of Twitter DMs posted online, Karmen wrote Tori Black to indicate that Lindell had pressured her into sex at the time the movie was shot.
"I would've never done anything with him and his nasty little dick but it's such a weird position when it's a director you have to shoot a showcase for," Karma wrote. "Definitely felt like I had to if I wanted to film it."
These are not the only charges that have been quietly leveled against Lindell aka MimeFreak within the adult business. It's time for the adult business' talent agents to take a long hard look in the mirror, just as mainstream agencies have been forced to do in light of the Harvey Weinstein revelations, and at the very least investigate whether or not they are sending lambs into a lion's den. The time of 'business as usual' is over.