Janice Griffith Calls Out Riley Reid for her repeated use of the N Word
Janice Griffith has never been one to hold back how she feels and apparently today isn't any different. She's decided to call out Riley Reid for her repeated use of the "N" word.
Prior to now they used to be good friends and have worked together on more than a few occasions. But that isn't the case anymore. Janice Griffith is not only calling her out for her behavior but taking a stand and saying she won't work with her anymore either.
Riley Reid's responds by saying "your perspective is wrong". She goes on to say she can use the word because she's from Miami. Not sure what that has to do with anything, but okay.
---
From @thejanicexxx
Just so y'all know, this is how @rileyreidx3 feels about the n word.

I grew up in Queens, NY. I said the n word growing up because it was "culturally accepted" aka no white people around – as soon as I was old enough to know better, I was embarrassed, ashamed, and immediately stopped. But whatever

I'm not interested in starting drama. I don't care either way. I used to consider her a friend, but this sucks and I can't stand by it.

We've been seen together a lot. I'm publicly saying I no longer associate with her and the reason why. I've said nothing else

---

Then she retweeted these two message.

it seems like a lot of NON BLACK ppl are trying to justify using the n word how funny

No one corrects white people because how they act when you correct them. It takes too much energy so we usually say nothing

---

weird how words have meanings. if you let actions bother you, you're the problem. you're mad I punched you in the face? That's your problem
Reminder: I didn't call her out on anything that wasn't already public
What do you think? Is it okay for Riley Reid to repeatedly use the N word even though she's white? Or do you think she should get a free pass because as she said, she grew up in Miami?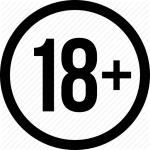 Bringing you all the insider information from the xxx industry.