Former Bluebird Films contract star Gemma Massey joins Celebrity Big Brother Cast
You may remember Gemma Massey as the incredibly hot brit who was at one time one of the highest paid porn stars in the business. She was under exclusive contract with the now defunct Bluebird Films.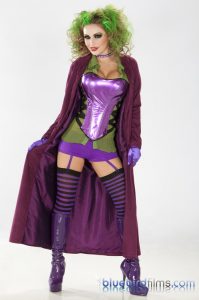 Gemma Massey has now joined the cast of the latest season of Celebrity Big Brother UK which will air Tuesday, June 7th.
While Big Brother in the US may no longer be the ratings powerhouse it used to be, over in the UK it's apparently still a very big deal.
In the US Big Brother will be entering it's 19th season this June – while in the UK it will be their 18th season.
Gemma Massey stop performing in adult films when Bluebird Films went belly up in 2012. She still however did some nude modeling and would also do the occasional live cam show for her official website over the last few years.
You can follow Gemma Massey on twitter @LadyGemmaMassey.
Hello, my name is Kelli Roberts. I am a published author, AVN nominated producer, and webmaster who has worked in the adult industry since August of 1996.