FAKE TEST EXPOSED! Another content trade scammer!
Earlier today Sheena Ryder tweeted out a warning to avoid working with a former male performer name Bobby Steel who is on twitter as @BobbySteelXXX.
She was doing a content trade with him and he gave her a fake test. Luckily she checked PASS and found out it was a fake.
We did our own research and found that the test is, in fact, legit, although it belongs to another performer whose talent id is 139636 and not Bobby Steel who claims his talent id is 134864.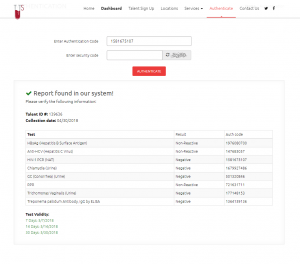 This incident has been reported to the FSC and this Bobby Steel guy has been blocked for passing around a fake test. THANK YOU ERIC!! <3
In addition, the FSC has reported this fraudulent activity to Talent Testing Service so they may take action as well.
If this guy had to fake his test who knows what STDs he may have actually had and could have potentially given to his partner. Thank goodness she was on top of her game and checked his test!
This is a good time to remind everyone, do not do a content trade with anyone unless you verify the test with your own eyes!
Update: 5:37 pm – After we posted this story he deleted his twitter. But that doesn't mean this scam artist won't go create a new one to try and trade content with. BEWARE!
He claims he was a former male performer but I couldn't find any credits under the name "Bobby Steel" in IAFD.com's database or in any movie listed at Adult DVD Empire.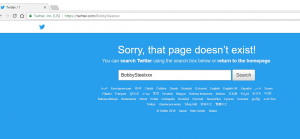 Hello, my name is Kelli Roberts. I am a published author, AVN nominated producer, and webmaster who has worked in the adult industry since August of 1996.