Has 19 Year Old Porn Star Violet Rain Died? Or is there more to the story?
It is with great sadness and a heavy heart that I bring you the news that porn star Violet Rain (@xvioletrainx) is no longer with us. Legally speaking she's still alive at the time of this posting, however she's brain dead but still in a coma.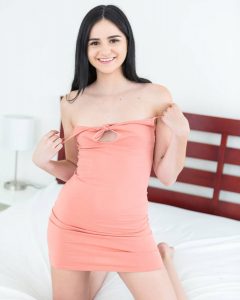 So what happened? She OD'd in a club in Hollywood on Sunday and was rushed to the hospital. While at the hospital she fell into a coma. Her family rushed to her side from Arizona and was told that she was brain dead and there was no chance of recovery so they gave their permission to remove her from life support.
She was just 19 years old.
There is someone going around claiming to be her sister telling people that she wasn't in a club, she didn't OD – they are saying that she was drugged and raped and never even in a club. I'm sorry to say but this isn't true.
While it is true the hospital ran a rape kit when she was they first dropped her body off at the hospital, this they police tell us is standard procedure. All they knew at the time was they had a young girl who was unconscious on their hands. They had no idea what happened to her, so they did what they always do, they ran a rape kit just to see if she was raped.  Due to HIPPA regulations, they aren't allowed to discuss the details of her case but we have talked to a few people who were at the club at the time and really don't think that she was raped. We think she was given the bad drugs, passed out and the club where someone (3 or 4 people) picked her up and dropped her off at the hospital.
She was not partying with anyone in the porn industry at the time. She was with a couple of YouTubers and one of those SoundCloud Rappers along with the club promoter who was the one who helped her get the fake ID to get into the club in the first place and is rumored to be the one who also provided her the drugs that would eventually cause her to OD.
Although not confirmed yet by the official reports, it is rumored she OD'd on cocaine laced with fentanyl. Fentanyl is a synthetic opioid that is up to 50 times more potent than heroin.  The number of overdoses involving Fentanyl–Laced Cocaine has skyrocketed in the last few years.
Originally from Phoenix, Violet Rain began her career in porn in 2018. Her friends describe her as a sweet girl, very trusting … someone who loved to have a good time. In the short time she was in the adult industry she starred in over 30 scenes.
We spoke to her friend who visited Violet Rain in the hospital on Monday and she is understandably devastated by all that is going on. She left the hospital when Violet's family arrived from Arizona to be with her. At that time Violet Rain was alive but in a coma. However, she did suffer a mini-stroke and several serious seizures which is thought to have short-circuited her brain and we are told the doctors told her family there was no way she would ever come out of this so they agreed to pull the plug which they have done. Well, they started to do – first, they pulled the breathing apparatus and that is where the rumor came around that she was breathing on her own and that there is some brain activity. That isn't really true.
The Violet Rain we know is gone and the process to finalize her death has already begun.
We reached out to a local club promoter who knew Violet Rain. We wanted to know what a 19-year-old was doing in a club. We'll have more on his story in the next few days. As it all played into how she actually died.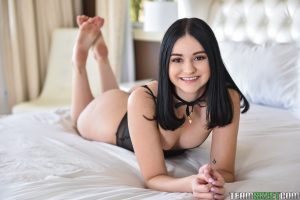 The police are currently investigating several rumors any leads including who helped her get into the club when she wasn't of legal age, the identities of the people who dropped her off at the hospital and then ran off as well as a few other rumors of incidents that might have happened at the club.
For now please join me in wishing that this sweet young girl may rest in peace.
*** CORRECTION – UPDATE:

She was admitted to the hospital and fell into a coma. Her good friend (a fellow porn star) went to visit her on Monday, March 4th. That is when her family arrived from Arizona. Her friend left at that time, so that her family could be alone with her.
She then went back to the hospital to check on her yesterday and it was apparently after that visit she died, not on Monday, March 4th as I had originally stated.
Her death has also been independently confirmed from the owner of the model house where she said at for the last 6 months.
I've been getting a lot of flack for my choice of graphic. Apparently, some people would have rather I honored her memory by posting her porn pics, spread eagle or maybe taking 17 cocks up the ass or something. I obviously greatly disagree.
Violet Rain's death was tragic, horrific, unnecessary and dark. That graphic I created (the thumbnail from the youtube video) is how I see her death as – dark, icky, horrible, and somber.
Hello, my name is Kelli Roberts. I am a published author, AVN nominated producer, and webmaster who has worked in the adult industry since August of 1996.