Bill Cosby found guilty on all counts in sexual assault retrial
Cosby guilty of drugging and molesting woman more than a decade ago.
The verdict is first high-profile criminal conviction since the beginning of the #MeToo movement and a vindication for the dozens of women who said that the comic known as "America's Dad" drugged and raped them over the course of several decades.
The jury in the retrial of actor/comedian Bill Cosby found the TV icon guilty of all three counts of aggravated indecent assault for drugging and sexually assaulting a woman at his Pennsylvania home in 2004.
CNN reports:
Cosby did not have an audible reaction to his conviction, but erupted shortly afterward. Minutes after the verdict, prosecutors asked the judge to revoke Cosby's bail because they say he is a flight risk and has a private plane.

Cosby, who did not testify in the trial and has sat quietly throughout the proceedings, then stood up and yelled in a loud, booming voice: "He doesn't have a plane, you asshole."
The 80-year-old Cosby remains free on bail until sentencing. Judge Steven O'Neill ruled that Cosby should not leave his Pennsylvania home, and that he would need to be fitted with a GPS tracking device.
At age 80, any prison term would be considered a death sentence.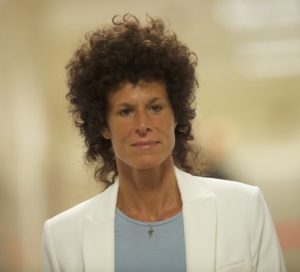 The case against Cosby was brought by Andrea Constand, a former employee with
Temple University
women's basketball team. She 
testified
 that Cosby, a trustee at the university, drugged and sexually assaulted her when she visited his home to ask for career advice.
Cosby's defense team had argued that their interaction was consensual. Constand is a con artist, they argued, who wanted a piece of Cosby's fortune.
Constand is a lesbian, and in 2015 her attorneys noted in a motion, "As defendant [Cosby] admits in his deposition, despite his talent for interpreting female reactions to him, he did not realize Plaintiff was gay until the police told him."
Two-fisted reporter. That's not my microphone, I'm just happy to see you.