Voice of San Diego Podcast: The Great Sex Work Debate
On this week's Voice of San Diego Podcast, I. India Thusi, an assistant professor at California Western School of Law, joins hosts Scott Lewis, Sara Libby and Andrew Keatts to make the case for why lumping voluntary sex work with involuntary sex trafficking can be a dangerous and costly practice.
The Voice of San Diego Podcast: Interim District Attorney Summer Stephan doesn't see a big difference between sex work and sex trafficking. She's said that women involved in prostitution rarely choose that work voluntarily and are often being coerced.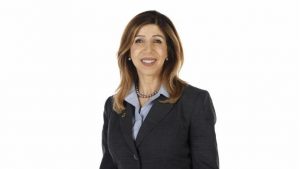 Genevieve Jones-Wright, who's running against Stephan for district attorney, disagrees. Jones-Wright has said Stephan is conflating sex trafficking with sex work, the latter of which can be voluntary.
Thusi said conflating the two leads to imprecise data and overly broad initiatives that divert resources from human trafficking victims while keeping voluntary sex workers from seeking safe working conditions and accessing other programs and resources.
She also said law enforcement officials should take individuals' personal stories into account.
"It's not very black and white in terms of what people's experiences are," Thusi said. "By taking away their ability to actually say what their story was and what led them to the work and respecting their voices, you're actually depriving them from resources and remedies that would actually be beneficial to them."
I never felt more satisfied or optimistic than when I rode the river in my youth.