Hussie Models' Riley Reynolds BLASTED in Daily Beast article (citing MikeSouth.com)
The Daily Beast ran an absolutely scathing piece Monday on one of the greatest blights on the adult business in at least a decade, rogue "talent agent" and felon Riley Reynolds of Hussie Models.
The article, "Florida's Porn King Accused of Sexually 'Exploiting' Women" by Tarpley Hitt, has already inspired multiple news reports, and notes that "Reynolds, star of the Netflix doc 'Hot Girls Wanted,' is being sued by one of his models."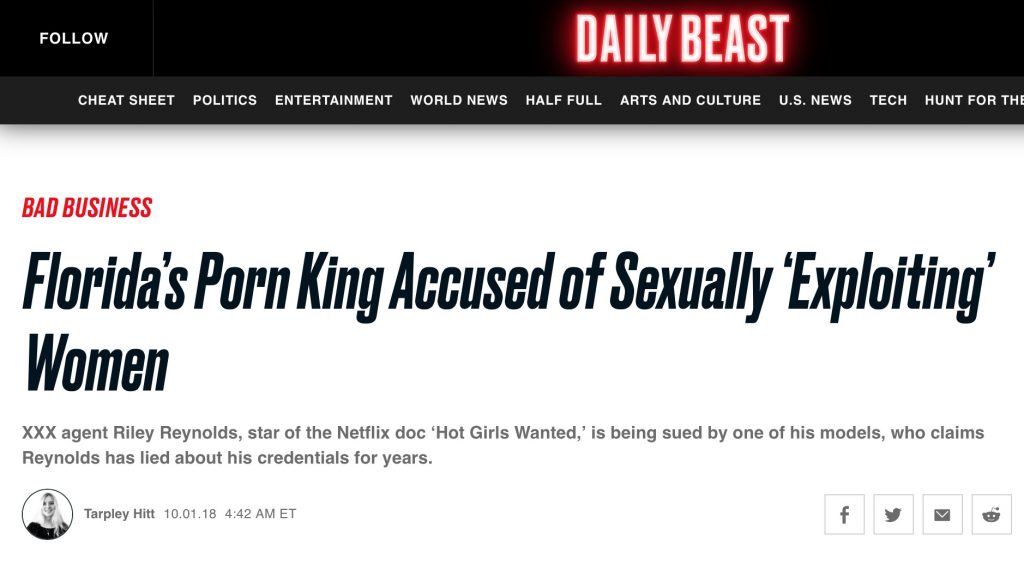 Hitt piece
In her well-researched article, Hitt writes that one of Hussie Models' performers, Lenna Lux, has filed suit against Reynolds and Hussie in Florida's Pinellas County Circuit Court:
Lux, who did not want her real name used, alleges that Reynolds lied about his credentials—and has been lying for over three years. The complaint alleges that Reynolds, although he claims to be a licensed and bonded talent agent, has never been authorized to work as an agent in Florida. Operating a talent agency without a license constitutes a third-degree felony in the state of Florida, and is punishable by up to five years in prison.

Lenna Lux

If Reynolds was unauthorized as an agent, he should not have been able to take a cut of his clients' earnings. But over the course of her working relationship with Reynolds, Lux claims that the agent persistently charged her fees, leaving her thousands of dollars in debt, and then "used that debt as a means to control her while exploiting her," according to a cease and desist letter from Lux's lawyer to the agent's attorney. The actress submitted several invoices as evidence, documenting thousands of dollars in fees from Reynolds. When the actress later sought work elsewhere, the cease and desist letter says, Reynolds allegedly attempted to "blacklist" her from the industry.

In a statement to The Daily Beast, Reynolds wrote that "Hussie Models LLC is Licensed and Bonded in the State of California and we do not take commission in the state of FL."
Not to strum our own banjo here, but this is precisely what we've been reporting here at MikeSouth.com for some time — as Ms. Hitt kindly notes in her piece: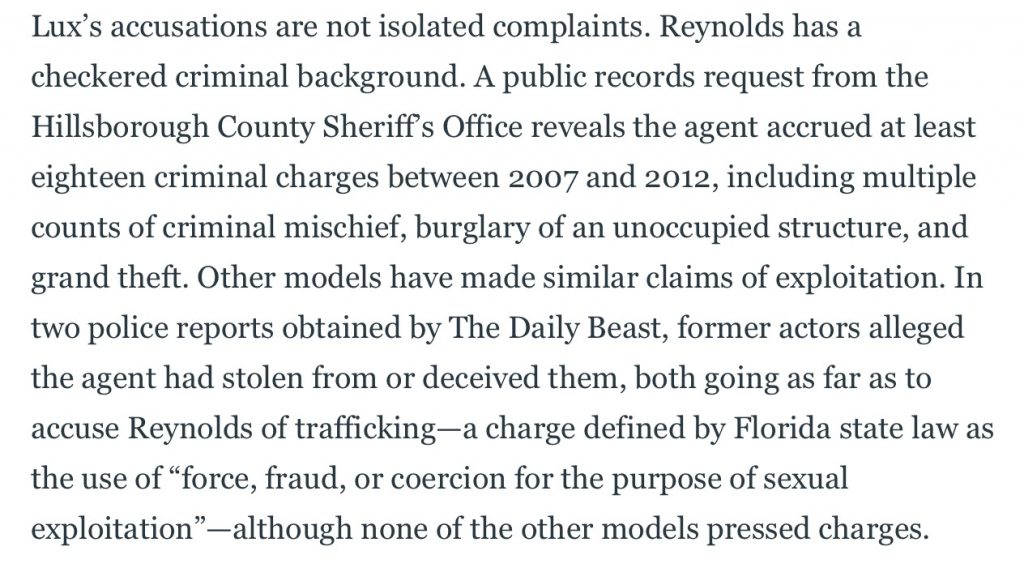 Reynolds did apply for a Talent Agency License in 2016, but his application was denied due to his 'alleged criminal record indicating moral turpitude and/or dishonest dealings.'
In a 21-page lawsuit filed September 5, Lenna Lux accuses Reynolds (born Brian O'Malley) of operating Hussie Models, without a state talent agency license after Florida denied his application.
She also posted the following video to YouTube: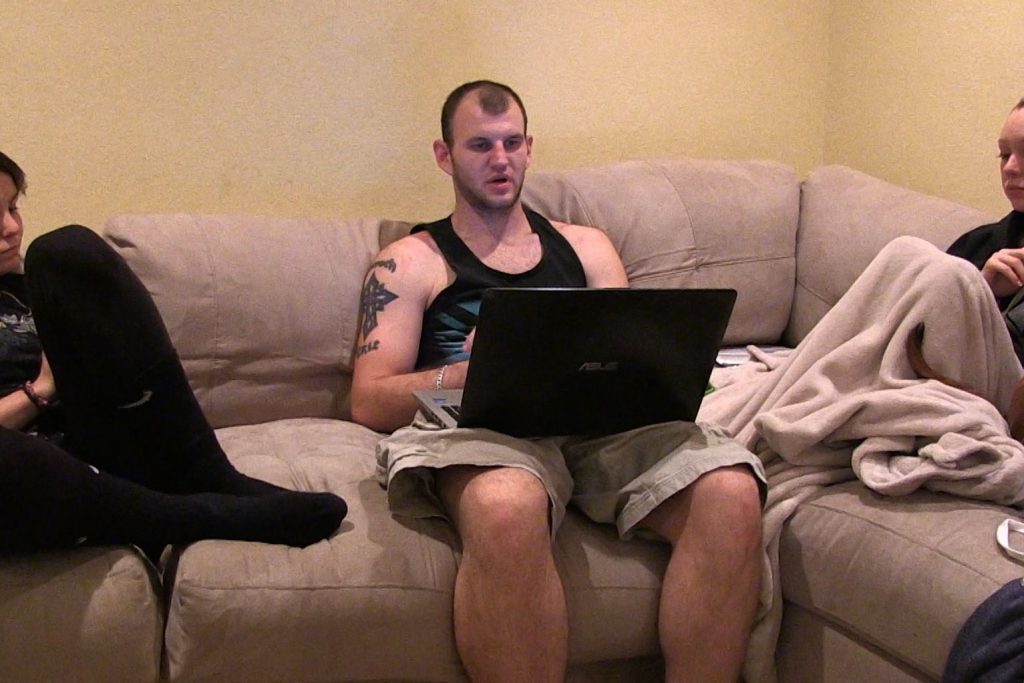 According to police records obtained by The Daily Beast and writer Jerry Iannelli at Miami New Times, three adult starlets reported Reynolds to different South Florida law-enforcement agencies between 2015 and 2017.
The New Times adds:
the adult-industry blog Mike South said earlier this year that the FBI visited one of O'Malley's Florida model houses. (O'Malley confirmed some portions of this account on his own Facebook page.)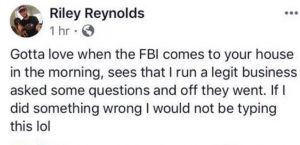 Rolling Stone also picked up the Lenna Lux-Hussie Models story today . . . and at The Daily Beast Hitt notes that the future does not look very bright for Riley:
Lux is the first of Reynolds' models to take him to court. According to Professor Tamara Rice Lave, a criminal law professor at the University of Miami School of Law, if the civil suit draws the attention of prosecutors, the talent agent could see criminal charges. "If he didn't have a license and he still acted as an agent," Rice said, "then it's pretty straightforward that he broke the law." Adult entertainment lawyer Brandon Kolb, who represents Lux in her civil suit, added that in the case of criminal prosecution, Reynolds could easily face multiple counts, extending the maximum sentence beyond five years. "Each [shoot] could be a separate count. Or each girl that he booked could be a separate count," Kolb said. "When I think about it that way, I don't know if I could count that high."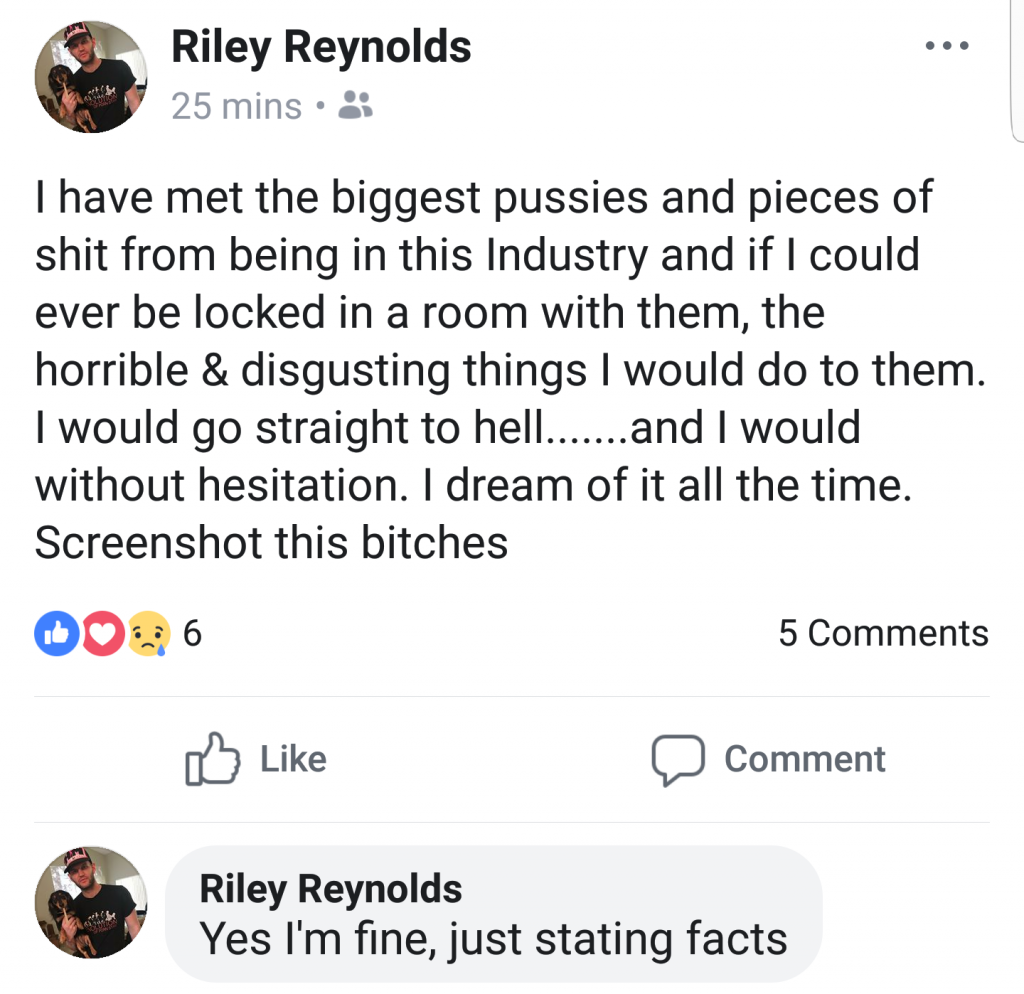 The full article at The Daily Beast is well worth reading, and we congratulate The Daily Beast and Miami New Times on running this important story, as well as for citing our work.