Slate looks at life for sex workers 'After Backpage'
This is an excellent piece on the post-Backpage / post-FOSTA world by April Glaser. I've excepted two bits here, and encourage readers to follow the link and read all of it at Slate.
When Olivia got a text from a co-worker a couple weeks ago that Backpage.com had been seized by the FBI and shut down, she panicked. Olivia is a sex worker specializing in body rubs and domination who is based in New York City, and for years she's relied on Backpage, a website for posting online personals, to find and vet new clients without having to go through a pimp or work on the streets. "I just told my roommate that I'll maybe have to move out," she told me in an interview. "I relied on Backpage because it is really well-known with clients. I tried using other sites without much luck; they were not as lucrative." She would buy ads on Backpage for about $7 apiece between 3 and 10 times a day when she was working, she told me. She was one of countless sex workers whose presence on Backpage, which investigators say grew from making $11.7 million in 2009 to $135 million in 2014, amounted to a hugely profitable business . . . But what Olivia used Backpage for and what sex traffickers used Backpage for aren't the same thing: Unlike sex trafficking, consensual adult sex work that isn't prostitution is not necessarily illegal. But because the executives of Backpage appear to have been breaking the law by hosting ads they allegedly knew were helping people engage in illegal acts, the entire site was shut down.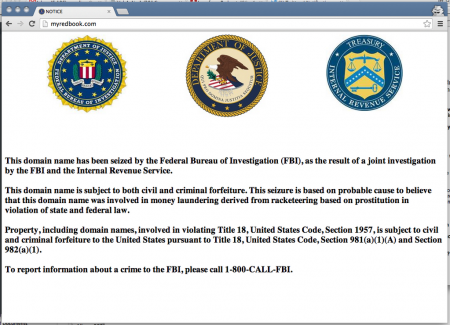 It isn't the first time a website that hosted sex-industry ads has been seized by law enforcement. MyRedBook.com, a site used by sex workers, was shut down in 2014 for facilitating prostitution, too. Many of the people who used MyRedBook switched to Backpage; the question now is where sex workers like Olivia will go next.
I never felt more satisfied or optimistic than when I rode the river in my youth.