Shy Love Now Operating The VIP Connect
Shy Love has left ATMLA and has now formed her own agency The VIP Connect. The question is, is The VIP Connect a front for prostitution?
If so, there is one agent called the VIP Connect who should NOT be operating in any way shape or form. Shy Love also known as Sheelagh Blumberg operating the VIP Connect. Definitely this is not the agency any reputable production companies would want to work with.
When it comes to quality, stable talent, Shy Love and The VIP Connect can't come through.
Does the name The VIP connect even sound like a real talent agency to you? The talents being represented will be at a significant disadvantage over their competing potential performers. So why would anyone choose The VIP Connect you may ask? The answer is shocking to a unseasoned veteran who is in the know.
Here is an example of Shy Love's booking a private – definitely not a talent agent's finest hour and looks like a escort job caught live. That video is a must see to believe. How does the state of California allow an agent continue to do business when they were caught booking privates?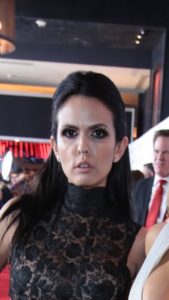 Many sources states that the VIP Connect is unlicensed not properly bonded. Performer-director-producer Shy Love is back in the mix and is now operating The VIP Connect which is a front for prostitution. This should not be recognized as anything else. Read more on what some of the most trusted adult industry news sites views Shy Love and her new underhanded ways.
Shy Love has started operating an Escort agency, The VIP Connect. Here is how Shy Love asks for her statement to be posted.
Shy Loves states on many out press releases that she is here to help others. This is a lie and if her lips are moving she is lying.
Love said that she would do more than merely get bookings for her clients. "I want to help these girls. The VIP Connect is really not about relationships and mutual respect. However it is all about scams and Income tax evasion. Remember Shy Love has not file ANY income tax returns in 11 Years. Many sources and some of these sources has presented some compelling evidence.
With that being said meet Shy Love's Webmaster John Stephen Forbush. He is a felon and convict who once attempted to murder a Los Angeles Police officer. See full story about John Forbush here.
We have received verified information that a majority, if not all, the of the names of the performer listed on her website are false. Some have left her agency and now book on their own or have left the industry all together.
Shy Love also known as Sheelagh Liberboim is listed herself. Sheelagh Liberboim's claimed prized talents was never listed with the agency and or has since left the agency and went on to legitimate agencies recognized by the adult industry.