NJ Senator Bob Menendez Helped Pal's Nude Pin-Up 'Friend' Get a Visa; DOJ Asks Judge to Dismiss All Charges
Only weeks ago, the Justice Department said it was planning on retrying New Jersey Senator Bob Menendez on corruption charges, but on Wednesday it asked a district court judge to dismiss the indictments. Hours later, the court did just that.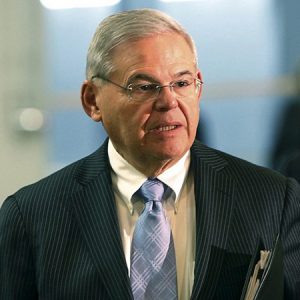 The case against the Democrat from Paramus had hinged upon the senator's relationship with Salomon Melgen, a wealthy eye doctor from Florida, and whether it veered from friendship into criminality. Menendez and Melgen met at a fundraiser in 1993, shortly after Menendez was voted into the Senate. Prosecutors alleged that Menendez advanced the personal and business interests of Melgen in exchange for more than $700,000 in campaign donations and trips and gifts overseas.
On separate occasions, Melgen sought and received Menendez's help in getting approval of visas for three female visitors, which the government called Melgen's "girlfriends" and other reports have labeled "Melgen's prostitutes".
One young woman, the buxom Juliana Lopes-Leite (a.k.a. 'Girlfriend 1'), was a Brazilian actress, porn pinup and law student seeking admission to the University of Miami. Her student visa application was moved to the top of the pile after Menendez and his staff intervened as a favor to Melgen.  (On July 24, 2008, Menendez's former foreign policy adviser, Mark Lopes, was informed in an email from an assistant to Melgen that Lopes-Liete had an interview scheduled the next morning.)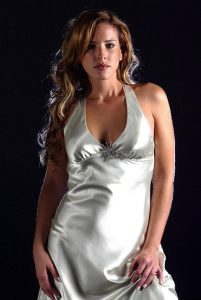 Lopes then emailed an official in the U.S. consular's office in Brazil: "Leite Lopes (no relation to me) has her visa application appointment in Brasilia, Brazil, tomorrow . . . Sen. Menendez would like to advocate unconditionally for Dr. Melgen and encourage careful consideration of [her] visa application."  After the interview, the consular official notified Lopes that the visa was approved and that Lopes-Leite "was a perfect student visa case. No problems."
One of the prosecutors, J.P. Cooney, questioned why Menendez's office had gotten involved.
"Are you aware of any relationship between Juliana Lopes-Leite and the state of New Jersey?" Cooney said.
"No," Lopes said.
Lopes-Leite, 34, now works as lawyer in Miami, She told The New York Post that the first she learned of Menendez's intervention was after reading the federal indictment against him.
Backing down
Menendez's political career has been plagued with charges of corruption, graft, illegal influence peddling, and lying.
As Bob Adelmann writes at The New American:
There are many reasons why the DOJ has backed down, including the enormous expenditure of time, effort, and taxpayers' monies during the first trial that failed to convict Melendez. . . .

That Melgen is himself corrupt is evident by his conviction on 67 counts of Medicare fraud and his imminent sentencing (up to 30 years) for them.
The primary reason for the DOJ's abandonment of its case, Adelmann writes, is likely the Supreme Court's 2016 decision to toss a conviction "in a similar corruption case brought against former Virginia Governor Bob McDonnell. McDonnell was found guilty of violating the law when he received gifts, money, and loans from Jonnie Williams, the CEO of a Virginia-based company, in exchange for official acts by McDonnell that the jury saw as favorable to Williams."
The U.S. Supreme Court unanimously threw out McDonnell's conviction. Chief Justice John Roberts explained that the "official acts" that McDonnell performed weren't adequately tied directly to gifts from Williams:
In sum, an "official act" is a decision or action on a 'question, matter, cause, suit, proceeding or controversy.' Setting up a meeting, talking to another official, or organizing an event (or agreeing to do so) … does not fit that definition of an official act.
With the criminal charges against Bob Menendez now dismissed, the senator will now face an internal Senate ethics probe which began back in 2013, but which had been placed on hold while the DOJ performed its initial investigations into Menendez's graft. That inquiry is now resuming.