An update on Porns Black Widow
When we last heard from Jessica Grieco, aka Jessica Chase,  she was in jail for the death of her boyfriend and that hasn't changed.  What has changed is that she has now been indicted by the grand jury on charges of Reckless Homicide, Involuntary Manslaughter and Domestic Violence on Friday.  She will be arraigned on Tuesday.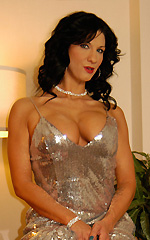 It isn't likely she will be getting out anytime soon but my sources tell me this may not be the first time someone close to her has died an "accidental death"  more as the develops for sure.
As of now none of the news outlets in Dayton, Ohio have picked up on the porn angle but that too may be about to change … More on Tuesday or Wednesday.