Diva Down: WWE Hall of Famer and Vivid Sex Tape Star Turned Fugitive Sunny Back in Policy Custody
WWE legend and porn star Sunny has been arrested in New Jersey after being named a "fugitive from justice" – and could face up to five years in jail.
Police told TMZ that Sunny, a.k.a. Tammy Lynn Sytch, 45, was picked up by New Jersey's Aberdeen Police Department on Tuesday, February 27 on contempt of court and fugitive from justice charges. She was then delivered to the Monmouth County Sheriff's Office, where she has remained in custody as of March 1, according to 411Mania.
PWInsider is reporting that a bench warrant was issued for Sytch's arrest the same day that she was arrested, likely due to her probation being revoked on August 22, 2017, meaning she had missed one or more of her court dates.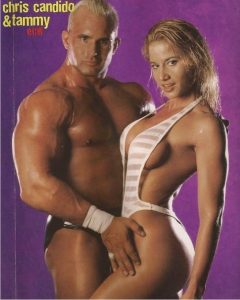 The WWE Hall of Famer is being held on bond and, according to the Monmouth County Sheriffs' Office, faces six charges of Contempt of Court – Disobedience/Resistance. Her bail was initially set at $2,500 but has since been raised to $6,000 due to the multiple charges of failure to appear in court against her.
While Sytch only worked for WWE from 1995 to 1998, she was so integral to the success of so many talents and storylines that the company inducted her into its Hall Of Fame in 2011. She has become known as "The Original Diva."
In 2016, looking like the bloated barfly who doesn't get picked until five minutes till closing time, Sytch ill-advisedly pursued a career in porn and starred in the video, 'Sunny Side Up: In Through the Backdoor' for Vivid.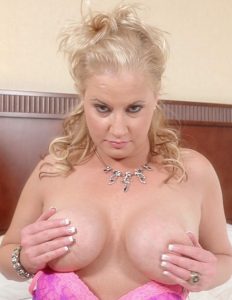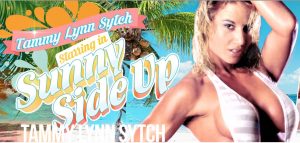 Known as the original WWE Diva, pro wrestling beauty Tammy Lynn Sytch gets her poontang pounded & takes it in deep in the rear by hot studs' giant rods in this exclusive Vivid hardcore film. See wrestling beauty Tammy Lynn Sytch, aka "Sunny" in her hardcore debut as the blonde beauty gets herself off and takes raging rod in both hot holes in this exclusive Vivid celebrity film.
Sytch only made the one porn video, but reportedly continued offering private webcam sessions on Skype.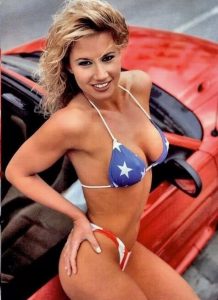 Down down down
In 2015, Sunny had been arrested three times on DUI (Driving Under Influence) charges and in 2012 she was cuffed five times in four weeks for burglary and domestic violence related crimes.
After pleading guilty to her DUI offences in 2016, Sunny was initially sentenced to 97 days in prison but had her sentence changed to 95 days in rehab.
Just 18 days into rehab and Sunny was fined $1,496.45 for driving without a licence, driving an unregistered vehicle, operating a vehicle with no insurance and having licence plates displayed that did not belong to her.
She was fined nearly $2000 as part of a plea arrangement that led to prosecutors dropping the most severe charge of receiving stolen property, as well as the charge of fraudulent use or removal of registered licensed plates.
As Fox Sports reported:
In February 2017 she was paroled from Carbon County Correctional Facility in Pennsylvania after agreeing to attend a WWE-sponsored rehab.

Upon release, she was ordered to report directly to the in-patient drug rehabilitation center, successfully complete any after-care recommendations and report to the probation office upon completion.

The conditions of release also ordered Sytch to perform 75 hours of community service and that she would have a "zero-tolerance" threshold for possession or consumption of alcohol and non-prescribed medication. That rule also applied for any missed urine screens without a legitimate excuse.

The release orders from February 2017 also show that her failure to adhere to the judge's order would result in a petition to revoke her parole. That petition was filed six months later on August 22, 2017.
The court issued a bench warrant for her arrest the following day.
Based on a review of court records and the relevant statutes, Sunny is potentially looking at five years in prison — her original sentence, which the court could opt to impose — plus other additional penalties as the court deems proper.
I never felt more satisfied or optimistic than when I rode the river in my youth.