Ron Jeremy Lands in Las Vegas *-* Exclusive Update
The Blast is reporting that Ron Jeremy has landed in Las Vegas and that the AVN Security is on alert as he is banned from the show floor due to previous allegations of sexual harassment.
That being said, I'm hearing he is being allowed at the AVN awards show and that is why he is in town. As far as her health goes, I hear he is on and off oxygen. "He's just over worked and constantly traveling throughout, barely sleeps a full Day/Night."
Update: Brian Gross publicist for the AVN show says that despite what Ron Jeremy or his people may say, he may not attend the AVN awards.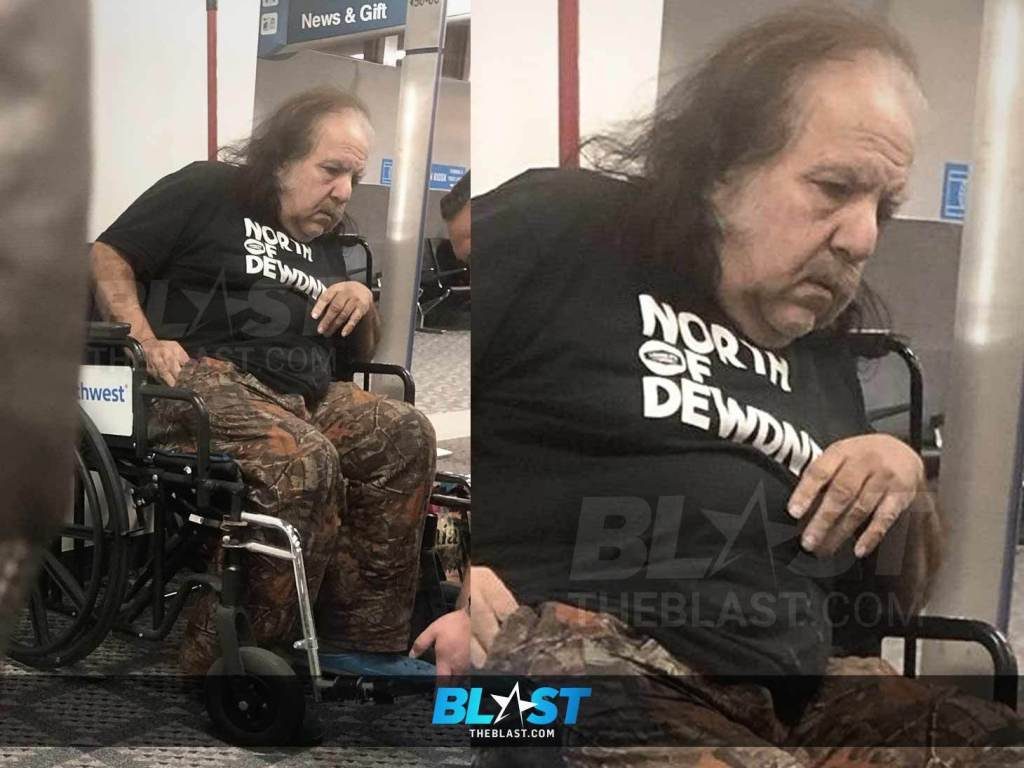 Here is the story from The Blast.
Legendary adult entertainer Ron Jeremy is in Las Vegas ahead of the annual AVN expo and awards even though he has been permanently banned from the event.

65-year-old Jeremy was seen Tuesday night being loaded into a wheelchair after arriving at McCarran International Airport. The AVN convention kicks off Wednesday at noon and lasts through the weekend, and even though he hasn't officially said he's going, Jeremy has been banned from the event for violating the organization's code of conduct.

The Blast broke the story, Jeremy was labeled persona non grata after allegedly admitting to years of sexual misconduct, but believed everything he did was consensual. AVN instituted a "Zero Tolerance Harassment Policy," at their events and felt Jeremy's presence was contradictory of their stance.

Sources close to the AVN awards and expo tell The Blast, AVN security, as well as staff at the Hard Rock Hotel & Casino, have been notified that Jeremy is in Sin City and may try and gain access to the event.

We're told if he does show up and try to force his way in, Jeremy will be escorted off the property.

Jeremy has maintained he feels the banning is unfair, and believes groping is expected and encouraged at adult entertainment events.

The AVN expo runs through January 26 and ends with the infamous awards show, which will also include a performance by Cardi B.
BTW: He's actually in town not to attend the show but because he's hosting some event at Sapphire Las Vegas.
Here is a photo of him taken just an hour ago (about 5:30 PST on Jan 29th) at the Hard Rock Hotel with Europe DiChan who says "I am at the hard rock hotel for AVN. right now for the next few hours that is Ron Jeremy & @DannyBlaqVideos with me. #Bigtits. #lasVegas."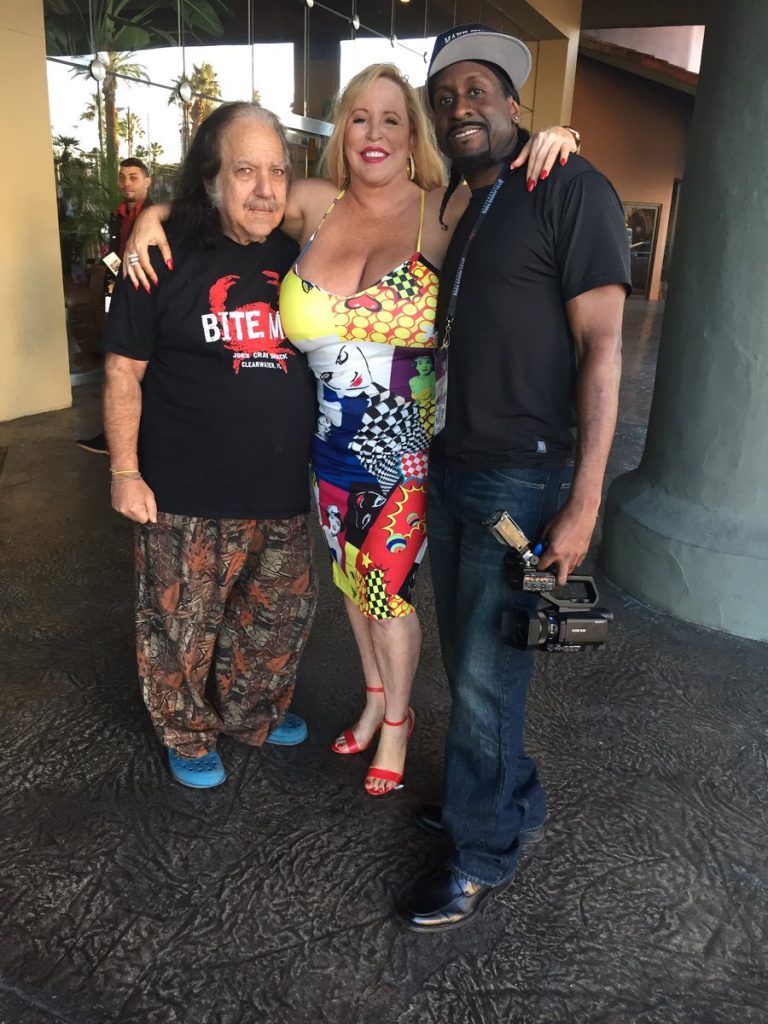 Here is a picture of him in Las Vegas with Raven Reed, a MyFreecams model.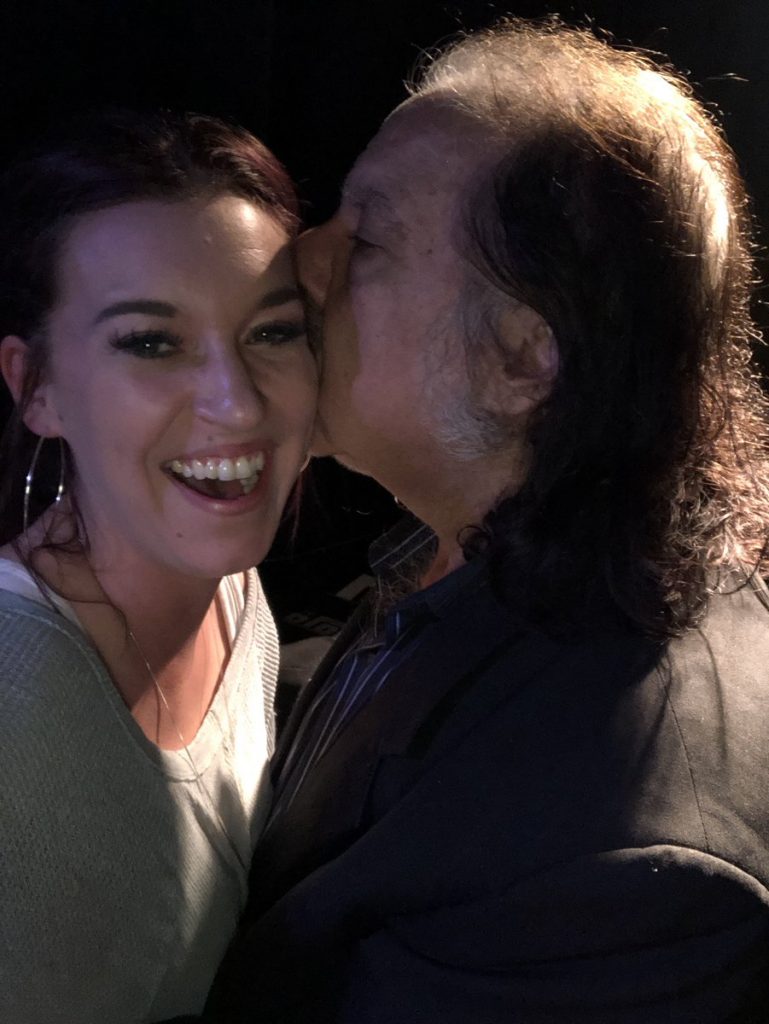 I must add this is his official biography that just went out today. Sounds to me like he doesn't give two fucks about being kicked out of the AVN show.
Ron Jeremy is a pornographic actor from Long Island, New York and currently residing in Los Angeles, CA. Nicknamed "The Hedgehog" by porn legend Bill Marigold; he was ranked #1 on the AVN Magazine "100 Top Porn Stars of All Time" list. Jeremy has starred in over 1700 films, directed 250 and become porn's biggest ambassador to the mainstream over the last 20 years. He has appeared in 60 mainstream films, was a consultant on Boogie Nights and 9 1/2 Weeks, and has appeared in 14 music videos.
The very company that banned him from their show ranked him the #1 porn star out of the top 100 porn stars of all time. Does nobody find that ironic?
Hello, my name is Kelli Roberts. I am a published author, AVN nominated producer, and webmaster who has worked in the adult industry since August of 1996.