Did Gloria Allred drop Jessica Drake as a client?
We haven't seen Jessica Drake in the news, standing next to Gloria Allred lately. Could it be that the two are no longer working together?
According to Nick East, famed attorney Gloria Allred, in fact, dropped Jessica Drake because she bulled August Ames contributing to her eventual suicide.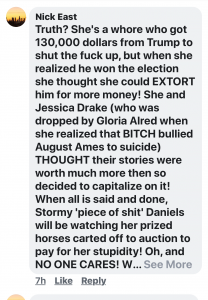 What do you think?
I'm here to give you the 411 about porn stars and in the adult industry as a whole.