Montana Fishburne can move to Maryland but still subject to strict probation terms
Montana Fishbone might be moving out of Florida, but a court wants to ensure she complies with the strict probation terms related to her DUI conviction, as revealed in court documents obtained by RadarOnline.com.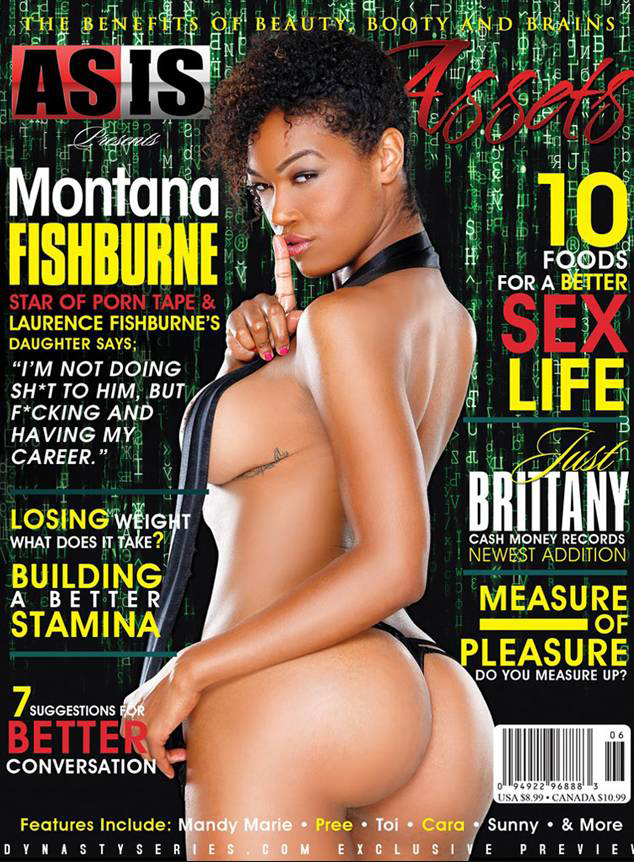 Fishburne recently dodged jail time after a Florida judge tossed an arrest warrant for the 27-year old ex-porn star for violating conditions of her DUI sentence when she traveled to New York without getting permission from her probation officer.
According to the new court documents, Fishburne plans to move out of Florida and settle in Maryland. It appears that the court signed off on her move, but Fishburne still must comply with her ongoing probation terms:
Probation VOP 9/4/2-18 reinstated 9/14/18— same terms & conditions and modified as follows: 1- Report to probation Immediately: 2— Random Urinalysis tests at the expense of the defendant- 2x monthly: 3— Defendant is allowed to travel providing probation with Itinerary: 4— follow special conditions as indicated proof of employment & proof of residence: 5— No objection to defendant moving to Maryland.
It is unclear when Montana plans to make the interstate move.
Fishburne, then 26, was pulled over back in March 2017 for rear-ending another car in Fort Lauderdale, Florida. It is reported that the responding officers found an open bottle of wine inside her Toyota Corolla and discovered that she had a breath alcohol level of .18 – more than twice the legal limit of blood or breath alcohol (.08) under Florida law.
During her sobriety test, Fishburne proceeded to urinate on the side of the road.
Fishburne pleaded not guilty to four counts of DUI-related charges in April 2017, and was released on a $2,500 bond.
She was ordered to complete a 60 to 90-day rehab program, and last was later admitted to the swanky $30,000 per patient Wavelengths Recovery in Huntington Beach for treatment of substance abuse.
Under the terms of her sentence, Fishburne was required to complete 50 hours of community service and get approval to travel outside of the court's jurisdiction.
Two-fisted reporter. That's not my microphone, I'm just happy to see you.