Stormy Daniel's Attorney Reveals There is a R. Kelly Sex Tape with Underage Girl
CNN is reporting that Avenatti, Stormy Daniel's lawyer is working with authorities over a sex tape where R. Kelly was having sex with an underage girl – she may be as young as 14 years old.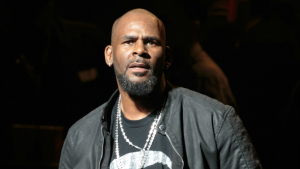 Aventatti tweeting out a statement describing the sex tape in question.
In response to press inquiries, attached is a stmt regarding our work on the R. Kelly matter since April, including the discovery of new critical video evidence establishing his guilt. We will continue to work tirelessly to ensure that this predator is brought to justice.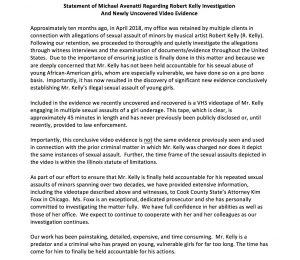 CNN says they have seen the VHS tape that appears to show Kelly having sex with a girl who refers to her body parts as 14 years old. Avenatti, who is representing a man he calls a whistleblower against Kelly, says he handed the tape to the Cook County State's Attorney's Office in Chicago last weekend.
Stormy Daniel's attorney said, "My client knows the identity of the girl and R. Kelly. He identified the two of them on the videotape. He worked for and has known R. Kelly for decades and he met the girl on a number of occasions," Avenatti said.
According to CNN, the newly unearthed footage lasts 42 minutes and 45 seconds long. It's clear and explicit.
There are two scenes on the video: one apparently in a living room and another in a bedroom. A naked man who appears to be R. Kelly is seen performing multiple sex acts with the girl. She is heard calling him "daddy" multiple times.
It is impossible to know her age just from the video. They both refer to her "14-year-old p***y." Six times the girl refers to her genitalia as 14 years old.
At one point, the man asks the girl to urinate. After she does, he urinates on her.
What is on the video mirrors some of the alleged acts for which Kelly was arrested for child pornography in 2002, when he was 35, and then acquitted six years later.
In the new video reviewed by CNN, a small mole can be seen on the man's back just to the left of his spine.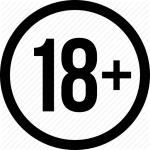 Bringing you all the insider information from the xxx industry.