Scottie Ohanian's Hearing Moved to Tomorrow. Are others coming forward now?
Yesterday at around 8 pm Scottie was finally officially processed and placed in the Men's Central Jail, while he awaits his arraignment hearing which was moved from today to tomorrow at 8:30 am in downtown LA.
Despite being processed he is still unable to receive visitors. There is no word at this time as to why that is, only speculation. It is possible that after his arraignment hearing we might know more as to why they aren't allowing him visitors.
Speaking of unconfirmed rumors, I hear that two industry girls who had past issues with Scottie went to visit with the LAPD over the holiday weekend to give their statement in their own cases, which are similar in nature to the one he is in jail for.
I don't know if other porn performers plan on coming forward at this time, but if I get anything definitive I, of course, will share it with you as the news becomes available.
More on this story as it develops.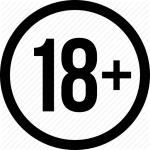 Bringing you all the insider information from the xxx industry.