Paul Chaplin, former Bluebird Films CEO facing serious legal troubles
It seems things aren't going well for former CEO of Bluebird Films, Paul Chaplin. Paul Chaplin studied law at Oxford and worked as a very successful tax attorney in the United Kingdom before founding what would become Bluebird Films in 2005.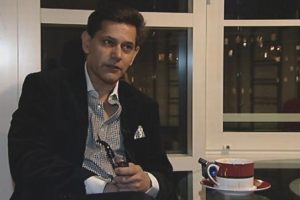 In 2012 he disassociated himself from the company when the US branch fell apart. The company would close a few months later.
In its heyday, the studio produced an amazing lineup of movies with massive budgets, huge casts, crazy costumes and special effects. Bluebird Films had a massive budget for costumes and would often time hire mainstream hair and makeup artists. It would be nothing for Paul Chaplin. It would be nothing for them to have 4, 5 or even 7 people in a single scene and up to 10 scenes per movie. You just don't get that today.
I remember this one movie he made called Murder Mystery Weekend. He had this vision that was just too big to be one movie. In all, if you watch the whole thing, it's broken down into 5 acts, and 38 scenes and it was all shot in this gothic style mansion.
You can watch the entire 5 acts of Murder Mystery Weekend at Klub Kelli.
I remember someone once telling Paul, "Dude its porn. You don't have to spend that much money," but he wouldn't hear of it. It was like this was his hobby, it was his money, and he was going to do whatever the heck he wanted. He was never concerned with how much money the movies made in sales, he was making the porn he wanted to see.
It was a very strange way to run a business and eventually as everyone predicted Bluebird Films fell apart and Paul Chaplin moved on to another business, buying Loaded magazine. The publication later collapsed in 2015.
In 2016, he was convicted of forgery after impersonating an official from HM Revenue and Customs (the UK's version of the IRS) in a failed attempt to get information from the Solicitors Regulation Authority (SRA) that would help to overturn his ban on practicing as a solicitor. He was ordered to pay more than £225,000 in fines and legal costs.
If that wasn't enough, earlier this year he also lost a court dispute over a loan on a £7m property. He tried to claim that the contract terms of the loan were unfair but the judge ruled against him – forcing him to repay an outstanding mortgage in excess of £6m.
During the hearing, Paul Chaplin told the court that he was suffering from a "severe and degenerative neurological condition", which he claimed was "affecting his mental capacity, including his powers of recollection".
I am told Paul Chaplin was in court last Monday, to face some of his serious financial problems, that go well beyond bankruptcy and include some major tax issues as well. And if that wasn't enough, he's also facing abuse and fraud.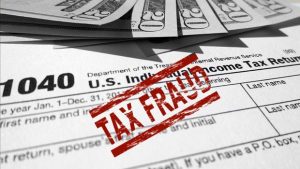 Something maybe Shy Love will want to think about. When it comes to not paying your taxes, the government may not catch up with you today, or tomorrow but one day … they will come knocking at your door. Using an alternate Israeli passport in an attempt to avoid detection will only work so many times.
Hello, my name is Kelli Roberts. I am a published author, AVN nominated producer, and webmaster who has worked in the adult industry since August of 1996.