Out of 93 charges, Backpage not hit with a Single Charge of Sex Trafficking
SESTA claims to be about stopping sex trafficking. In fact, the name of the full bill is  Stop Enabling Sex Traffickers Act (or SESTA for short).
Many insiders said all along this bill was about getting Backpage so when the 93 indictments came to fruition everyone was shocked that not a single one was for sex trafficking.
In fact, what they nailed Backpage on was knowingly facilitating prostitution by running ads for sexual services and using foreign banks to hide revenues.
Turns out the writers of the bill just used "sex trafficking" to get lawmakers on board because who wants to be the congressman or senator that didn't sign on to support stopping sex trafficking.
The seven people charged in the federal indictment are accused of trying to sanitize ads by removing photos and words that were indicative of prostitution and then publishing a revised version of the notices.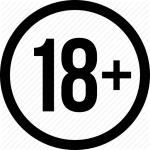 Bringing you all the insider information from the xxx industry.