Montana Fishburne back in the news but this time she isn't naked
Montana Fishburne is back in the news. She was arrested on early Saturday for a DUI in Fort Lauderdale, Florida.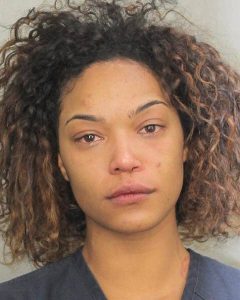 You may recall she is the daughter of famous actor Laurence Fishburne. Or maybe you remember her for her brief stint in porn.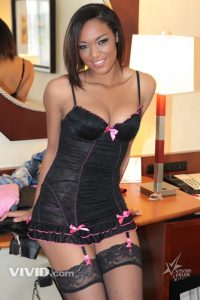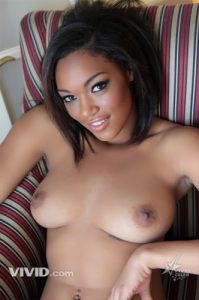 Her father, Laurence Fishburne has been acting since 1972 and became a major star with his role as Morpheus in the Matrix trilogy.  Right now he's starring on the popular TV show Blask-ish which airs on ABC.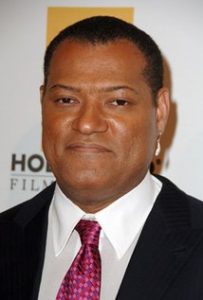 Montana Fishburne was arrested early Saturday in Fort Lauderdale after a crash on I-95 near the Oakland Park Boulevard exit.

Montana Fishburne, 25, was driving a white Toyota Corolla on the interstate at about 1 a.m.when she rear-ended a Range Rover that had slowed down to avoid debris from an unrelated accident, police said.

Fishburne's car sustained extensive damages. She, her passenger and the Range Rover driver were unhurt.

But when a Florida Highway Patrol trooper approached Fishburne, he wrote in his report, he smelled a strong odor of alcohol on her breath.
"I noticed an open bottle of wine on the … floor, and the two front seats were splashed with a purple liquid with a strong odor of alcohol," the trooper wrote on the report.He also reported Fishburne was "incoherent" while walking around the accident scene.

"Subject [Fishburne] was moving around constantly and was making incoherent statements such as her driver's license being different if I was to arrest her," the report reads.

The paperwork also shows Fishburne failed a series of field sobriety tests.

According to the report, she then squatted and urinated on the shoulder of the interstate as rescue personnel and police were busy clearing the accident.

At the stationhouse, Fishburne allegedly blew a .177 and .181 on the breathalyzer, more than twice the legal limit.

Records show Fishburne moved to Fort Lauderdale in 2014 after a short career as a porn star then stripper in Texas.

She did her first XXX video with a man because, she said in several interviews, she wanted to become the next Kim Kardashian and parlay the sleazy footage into mainstream acting fame.

Instead of receiving propositions for acting roles, Fishburne managed to alienate her famous dad, who also starred in "Hannibal" and "Man of Steel."

Laurence Fishburne had Montana with ex-wife and C-series actress Hajna O. Moss.

"He told me he was embarrassed by me," Montana told The Hollywood Reporter in 2011.

Since she moved to Fort Lauderdale, Fishburne has managed to stay below the radar. Until now.

She didn't return a call and a text message requesting comment.

Montana Fishburne was reportedly arrested on charges of prostitution in 2009 and battery plus false imprisonment in 2010, when she reportedly entered the house of her boyfriend's ex, dragged her into the bathroom and beat her.
I'm here to give you the 411 about porn stars and in the adult industry as a whole.