Is there a secret Bob Guccione locker of goodies that nobody knew about? — Reader Email
We got an interesting email the other day. I attempted to reach out to Kelly Holland the current CEO of Penthouse for a comment but didn't have any luck.
When Bob Guccione, the founder of Penthouse died, creditors seized most of his assets. In 1982 his net worth was estimated to be around $400 million. When he died at the age of 79, he was bankrupt.
He has lost much of his personal fortune on bad investments and risky ventures.
In 2002 he sold off what most people assumed was his entire private art collection, which Christie's appraised at $59 million just two years earlier.  A year later a man came out and talked about the wonderfully strange things he found when he purchased an unclaimed storage locker belonging to Bob Guccione including unpublished nude photos of Madonna and Lauren Hutton complete with negatives and release forms. He also claims there was a photo of a young Arnold Schwarzenegger apparently performing a sex act.
In 2004, a private-equity investor from Florida acquired Penthouse in a bankruptcy sale. Penthouse and related properties are now owned by FriendFinder Networks Inc. FriendFinder Networks would go on to sell off Penthouse and related assets to Kelly Holland and her group of private investors.
The person who contacted us claims that the 2003 storage locker wasn't the only one. There, in fact, is another one that is part of Penthouse assets. He also went on to say that only Kelly Holland has the key and has never allowed anyone else to see what's inside.
Considering the wonderful treasures found in the 2003 storage locker one can only imagine what might be in this one.
As Penthouse is currently in bankruptcy, our source found it strange that Kelly Holland neglected to list the storage locker on the list of Penthouse assets.
He went on to wonder aloud if this is why she's allowing Penthouse to slip because she has a golden parachute waiting for her in the form of a secret Bob Guccione storage locker.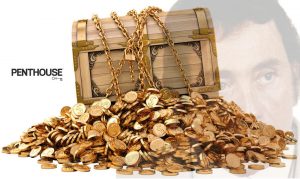 We reached out to a former Penthouse employee to see if they knew anything about it and they had this to say … "Please leave my name out of it. I'm not longer at Penthouse and don't want to be dragged into any more of Kelly Holland's drama. But yes, as far as I know, there is a locker of old Guccione assets that Kelly had access. to. I don't know if anyone else did. I never thought to ask. It wasn't really my business."
What I wanted to know next was, if this was true, then why would Friend Finder, who would have had control of the locker first, sell it off, if it were really so valuable? The answer surprised me.
"They were a big company and one hand didn't ever seem to know what the other was doing. Kelly was in charge of the Penthouse division for Friend Finder so if it were true there is a locker full of junk only she's seen that belong to the Penthouse group then that's completely conceivable that she just shut up about it. With the way things worked back then, nobody probably would have been the wiser. Remember this is the same company who accidentally turned over 100s of their own domain names to Kelly Holland when they sold Penthouse to her and then had to sue her to get them back."
Again we reached out to Kelly Holland to try and get a comment.
I'm not saying it is bankruptcy fraud but the person who contacted us sure is convinced is it.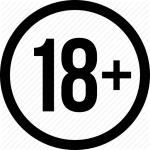 Bringing you all the insider information from the xxx industry.